Being bored is being bored. We look for something to cheer us up, ANYTHING! I was lurking around and found some hilarious questions posted on twitter.
As the laws of physics exist, the laws of chemistry, these people are breaking them in every twist and turn! I mean, one girl was asking: "Does it take 18 months for twins to be born? Or nine?" Come on …
I think we should thank these people because they cheer up our day! I even think that these people are making us successful. If you think about it, they cheer us up, we have more positive energy, we have more desire to work towards our vision and we do it efficiently. All the pieces in the puzzle assemble just by watching couple of dumb people being dumb in public.
However, I don't want to ruin them so I will post them as pictures. At least you'll be able to see their faces so you can imagine them saying it. Here are the 16 most stupid questions posted on twitter.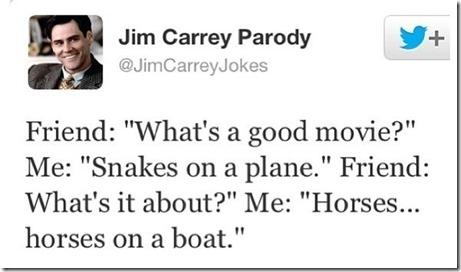 If these were used as a conversation starters, it's fine. Sometimes being dumb can catch some bird. But I think most of these people were dead serious.
More on image-laughter at 19 pictures of hilarious light bulb jokes.