"Evening news is where they begin with 'Good evening', and then proceed to tell you why it isn't."
Have you ever questioned, why the news are telling you things you don't want to hear, ever? They narrate about deaths, accidents, floods, earthquakes, robberies, new diseases, kidnapping and all the things that would put your mood down instead of lift you up.
These things affect our mood, our day, and our positive vibrations. If you listen about things that usually end up with victims, you wouldn't be happy.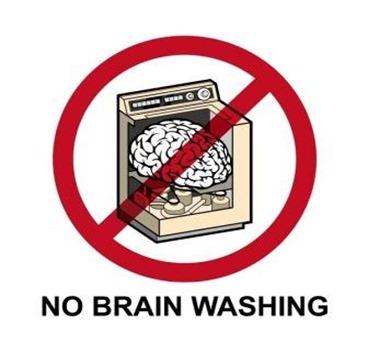 The News are controlling our minds
I sat down three days ago and I watched the evening news. They told how 3 people got murdered cold blooded on the street, they told about the Gaza deaths of Israel assaults, they told about 2 infant deaths immediately after birth and the only thing useful was that there were 2 old people missing and if someone sees them, they should call and report (they also gave numbers).
It's a fact that news are trying to tell you why you shouldn't be happy and that the world is full of evil, which is somehow true. But if we keep seeing the bad things in the world, we will never change ourselves. We will always rely on evilness and darkness prevailing around us. There are also bad sides in your best friend, but you still palling around because he has really good sides too.
It's same with the world, if we see it in general. There are wars all around, people accumulating cursive wealth with greed, governments taking illegal project and wars to make money, people ruling over other territories to win their ground. Life is not Call of Duty, nor The Matrix. This is real life and people don't seem to throw a dime about things.
If we see the good things in life, we conclude that the world is full of altruistic people that make themselves happy out of it. They give, they share happiness and they give opportunities to other people. It's also a wonder world out there. Mystic caves, pyramids, extraordinary waterfalls, nature like you've never seen before, oceans as blue as the skies, amazing animals, giant turtles and so many beautiful things; even if I write for 5 days I still wouldn't be able to finish the list. The bad is that the news don't want you to see the world this way.
How does control work?
Control works in poverty. And if you read a couple of motivational books of "how to generate wealth" especially those from Brian Tracy or Napoleon Hill, you will figure out that our poverty is a concept of our creation.
I am assure of it, that if you put Richard Branson's mindset to a poor person, he will generate wealth in less than two years. It's all about how we think, and the way of forming wealthy mindset cannot be achieved by listening to death stories, catastrophic hurricanes that killed thousands and sandstorms that "may" come any time soon.
Few months back I explained how government used the selfie strategy to show in each and every picture what they accomplished so far, but the main reason they do everything is to get re-elected again.
We have to figure out the concept of how the mass of people is controlled. I will tell you one great example of diplomatic move from the government.
In one of the national college schools they had no I Pads, even though without I Pads the class was inevitable. The government gave I Pads to all the college students after a couple of months delay. When you see it first, it was a good deed from the government. But if you see the politics afterwards, the kids don't have money to buy their own I Pads, and the reason behind that is because we have really, really low average wage in our country to buy our own I Pads.
The next thing on the news was the speech that: "We gave 500 hundred I Pads to all the college students (I'm just guessing the numbers) and we help this nation educate."
It is true. They gave I Pads and they help the college students educate, but if you are a bit smarter, you would know that you should be able to buy if you had enough cash on your own. And since the class is inevitable without I Pads, why should we know that they bought I Pads and they helped us educate. Should we do that with the chalkboards and seats also? Without them we wouldn't be able to have class too.
We came to a conclusion
If you want to be happy don't watch the news, or watch it with the knowledge of what I just told you before. If you believe in the words on the media, you will be the same sheep in the herd as every other poor man that isn't able to generate a good life and won't be able to build a safe beginning for his kids.
Read motivational books, read things that run your blood, and most of all, go for your vision and make this world a better place because we crucially need that. The news are surely not going to tell you this.