Today we will reveal the knowledge of the book "Getting to Yes" which goal is to narrow the focus on how to win a negotiation.
It doesn't matter if it's man vs. wife, man vs. company or even state vs. state. This book shares knowledge and inspiration to make us burst with creativity to an overall process before, during and after a negotiation.
The following statement is to show how Tom beat the insurance company with positional bargaining for x2.5 more of the price they were offering.
This knowledge is shared to show us how powerful we are in a situation where we are capable of winning more than others think we should.
"It's company policy"
"Let's look at a real case where one party used positional bargaining and the other principled negotiation. Tom, one of our colleagues, had his parked car totally destroyed by a dump truck. The car was covered by insurance, but the exact amount Tom could recover remained for him to work out with the insurance adjuster."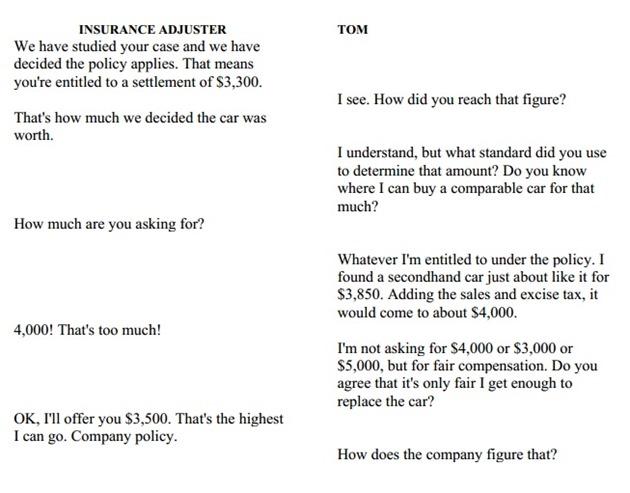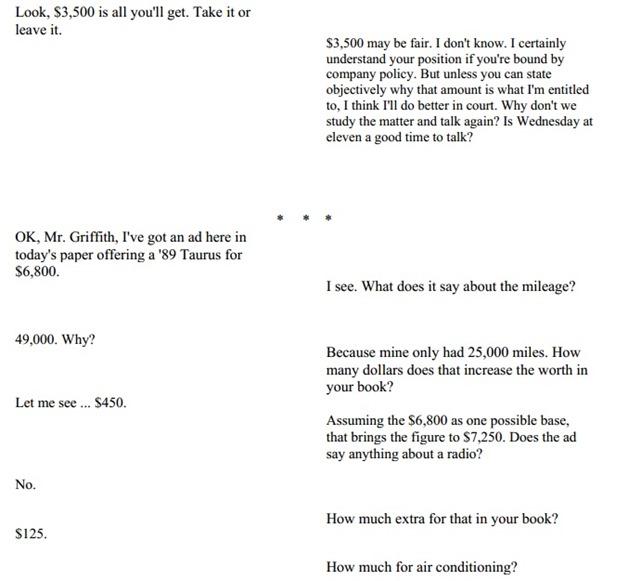 A half-hour later Tom walked out with a check for $8,024.