It really is amazing how such a small structure of words can free your mind completely!
Feelings can be only felt, they cannot be precisely explained. You can go around it, and try to grasp the feeling to the participant. But how would you explain pain or love if they have never loved nor been hurt?
The next encouraging quotes will sympathize with your precise feeling of "getting through tough times" and give you inspirational boost. We are all in this together!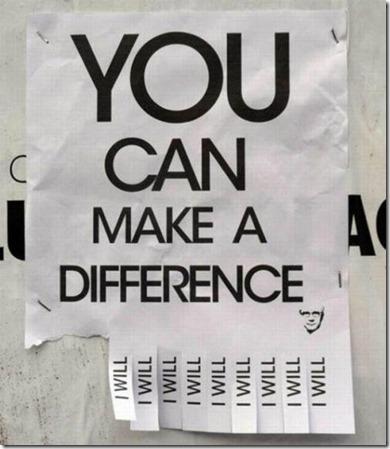 1. "There are moments when troubles enter our lives and we can do nothing to avoid them. But they are there for a reason. Only when we have overcome them will we understand why they were there." – Paulo Coelho
Headache is there for a reason. One aspirin, or whatever you use to decrease it, won't take the pain away. It's like getting away from the past. You can avoid it, you can mist it, but unless you get to face it and conclude the lesson, it will endlessly hunt you down. Even until the rest of your life.
Solve the things you need to solve. However hard they may seem, they must be executed. There is no circling around something that stands in the middle.
2. "We can't be afraid of change. You may feel very secure in the pond that you are in, but if you never venture out of it, you will never know that there is such a thing as an ocean, a sea. Holding onto something that is good for you now, may be the very reason why you don't have something better." ― C. JoyBell C.
Change in this modern world is all we have to stick to, and we are not talking about changing our DNA or the code we're living in. We are talking about resilience in every sphere. If you want to be successful worker, or successful CEO at your company you have to stick to learning and upgrading on a daily, weekly and yearly bases. Precisely for blogging, every freaking day there are thousands of updates we have to stick to and get used to.
If you want success, you have to be resilient!
3. "Don't let the muggles get you down." ― J.K. Rowling, Harry Potter and the Prisoner of Azkaban
Muggles are everywhere. You have them as friends (I'm really really glad AND astonished if you don't), you have them in your circle or niche, you have them as co-workers, you have them as parents. Maybe if you check, you may have one under your bed too!
I mean, people aren't familiar with things, especially if you're unique type of person. They just don't understand and are too ignorant to do so.
Love everybody around you and understand them as they are. Muggles are here to make you special. See that part of the story, instead of the one where you get discouraged and think that what you do is really a waste of time. (read more about the 12 tycoons that felt lost in life)
4. "How would your life be different if…You walked away from gossip and verbal defamation? Let today be the day…You speak only the good you know of other people and encourage others to do the same." ― Steve Maraboli, Life, the Truth, and Being Free
Don't you always get the gossip about how people do wrong in what they do (don't avoid to look up if you are one of them.) Read the previous sentence and analyze yourself. People nearly never analyze themselves.
Are you the one that starts the gossip about wrongness of other people, or you encourage it? If you speak only the good you know of other people and encourage others to do the same, you have no point reading this.
I highly recommend you to start seeing good in people because reality is seen as you want it to be seen. Some people see trees, some see money, and some see toilet paper! It's all about perception. And again, I highly recommend you to start analyzing the good sides in people.
5. "Thankfully, persistence is a great substitute for talent." ― Steve Martin, Born Standing Up: A Comic's Life
Talent is something we can't get unless we have. Although, persistence is always here in us.
To be great in anything, it takes persistence, which will independently evolve it's way to become area of expertise.
If you look at this website (my website simplecapacity) and you're not familiar with blogging, you may think that it's hard as hell to make this. All of that is because you are not familiar with this topic, you are a muggler, or you don't even want to be expert in it.
Luckily, you are interested in something, and that has to be upgraded by persistence. You learn until the last day of your life, but only with persistence. Some things you won't do from the depth of your soul, because you don't have the next sentence installed in you "long term consistency triumphs short term intensity." And I am not that smart. Bruce Lee said this.
I would love to hear which quote would fit for your own unique encouragement?