Not only these stories will make you weep, but will also restore your faith somehow. Not everything is really bad and tricky after all.
The following short and inspirational stories will definitely be worth the time. Love is the main reason!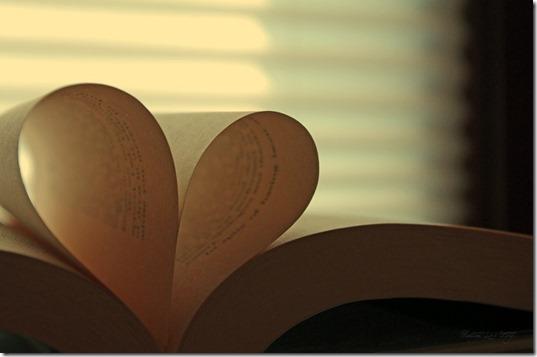 1. Today, I operated on a little girl. She needed O- blood. We didn't have any, but her twin brother has O- blood. I explained to him that it was a matter of life and death. He sat quietly for a moment, and then said goodbye to his parents. I didn't think anything of it until after we took his blood and he asked, "So when will I die?" He thought he was giving his life for hers. Thankfully, they'll both be fine.
2. Today, my 8-year-old son hugged me and said, "You are the best mom in the whole entire world!" I smiled and sarcastically replied, "How do you know that? You haven't met every mom in the whole entire world." My son squeezed me tighter and said, "Yes I have. You are my world."
3. Today, my 21 year old Labrador can barely stand up, can't see, can't hear, and doesn't have enough strength to bark. But it doesn't stop her from wagging her tail a mile a minute every single time I walk into the room.
4. Today, my high school boyfriend, who I thought I'd never see again, showed me the pictures of the two of us he kept in his Army helmet while he was overseas for the last 8 years.
5. Today, my older brother has donated bone marrow 16 times to help treat my cancer. He communicates directly with my doctor and does it without me even asking or knowing when he has an appointment. And today my doctor informed me that the treatment appears to be working. "Cancer cells have been drastically reduced in the last few months."
6. Today, I was driving home with my grandfather when he suddenly made a u-turn and said, "I forgot to get your grandmother a bouquet of flowers. I'll pick up one from the florist at the corner down here. It'll only take a second." "What's so special about today that you have to buy her flowers?" I asked. "There's nothing specifically special about today," my grandfather said. "Every day is special. Your grandmother loves flowers. They put a smile on her face."
7. Today, I re-read the suicide letter I wrote on the afternoon of September 2nd 1996 about two minutes before my girlfriend showed up at my door and told me, "I'm pregnant." Suddenly I felt I had a reason to live. Today she's my wife. We've been happily married for 14 years. And my daughter, who is almost 15 now, has two younger brothers. I re-read my suicide letter from time to time as a reminder to be thankful – I am thankful I got a second chance at life and love.
8. Today, my dad passed away from natural causes at the age of 92. I found his body resting peacefully in the recliner in his bedroom. In his lap, facing upright, were three framed 8×10 photographs of my mom who passed away about 10 years ago. She was the love of his life, and apparently the last thing he wanted to see before he passed.
9. Today, my father found my little sister alive, chained up in a barn. She was abducted near Mexico City almost 5 months ago. Authorities stopped actively searching for her a few weeks later. My mom and I laid her soul to rest. We had a funeral for her last month. All of our family and friends attended the ceremony except my father. Instead he kept looking for her. He said he "loved her too much to give up." And she's back home now because he never did.
10. Today, my sister and I were in a bad car accident. My sister is Mrs. Popular at school – she knows everyone. I'm a bit of an introvert – I hang-out with the same 2 girls all the time. My sister immediately posted a comment on Facebook about our accident. And while all her friends were commenting, my 2 friends showed up independently at the scene of the accident before the paramedics arrived.
11. Today, my 12-year-old son, Sean, and I stopped by the nursing home together for the first time in several months. Usually I come alone see my mother who's suffering from Alzheimer's. When we walked into the lobby, the nurse said, "Hi, Sean!" and then buzzed us in. "How does she know your name?" I asked. "Oh, I swing by here on my walk home from school all the time to say hi to Grandma," Sean said. I had no idea.
12. Today, I found an old hand written note my mom wrote when she was a senior in high school. On it is a list of qualities she hoped she would someday find in a boyfriend. The list is basically an exact description of my dad, who she didn't meet until she was 27.
13. Today, I sat down with my two daughters, ages 4 and 6, to explain to them that we have to move out of our 4 bedroom house and into a 2 bedroom apartment for awhile until I can find another job that pays well. My daughters looked at each other for a moment and then my youngest daughter turned to me and asked, "Are we all moving into the apartment together?" "Yes," I replied. "Oh, so no big deal then," she said.
14. Today, I met the prettiest woman on a plane. Assuming I wouldn't see her again after we made our connections, I told her how pretty I thought she was. She gave me the most sincere smile and said, "Nobody has said that to me in 10 years." It turns out we're both in our mid-30's, never married, no kids, and we live about 5 miles away from each other. We have a date set for next Saturday after we return home.
15. Today, on my 29th birthday, I returned home from my 4th and final tour of duty overseas. The little girl who lives next door to my parents (who isn't so little any more – she's 22 now) met me at the airport with a long stemmed rose, a bottle of my favorite vodka, and then asked me out on a date.
16. Today, my daughter accepted her boyfriend's marriage proposal. He is 3 years older than her. They started dating when she was 14 and he was 17. I never liked the age difference when they were kids. When he turned 18 a week before she turned 15, my husband insisted they break-up. They maintained a friendship, but went on to date other people. Now at the ages of 24 and 27, I've never seen two people more in love.
17. Today, after I heard that my mom stayed home from work with the flu, I stopped by Wal-Mart on my way home from school to pick her up some canned soup. I ran into my dad who was already in the check-out line. He had 5 cans of soup, NyQuil, tissues, tampons, 4 romantic comedy DVDs and a bouquet of flowers.
18. Today, I was sitting on a hotel balcony watching 2 lovers in the distance walk along the beach. From their body language, I could tell they were laughing and enjoying each other's company. As they got closer, I realized they were my parents. My parents almost got divorced 8 years ago.
19. Today, when I tapped the side of my wheelchair and told my husband, "You're the only reason I want to be free from this contraption," he kissed me on my forehead and said, "Honey, I don't even see that thing."
20. Today, my dad came to see me for the first time in 6 months since I told him I'm gay. When I opened the door he had tears in his eyes and he immediately gave me a huge hug and said, "I'm sorry, Jason. I love you."
21. Today, my autistic little sister spoke her first word at the age of 6 – my name.
22. Today, as I was sleeping, I woke up to my daughter calling my name. I was sleeping in a sofa chair in her hospital room. I opened my eyes to her beautiful smile. My daughter has been in a coma for 98 days.
23. Today, exactly 10 years ago almost to the minute, I stopped at an intersection and a car rear ended me. The driver was a student at UF, just like me. He was cordial and apologetic. As we waited for the cops and the tow truck we chatted and started laughing together about all sorts of stuff. We exchanged numbers and the rest is history. We just celebrated our 8th wedding anniversary.
24. Today, after 2 years of separation, my ex-wife and I resolved our differences and met for dinner.  We laughed and chatted for almost 4 hours.  Then just before she left, she handed me a large envelope.  In it were 20 love letters she wrote me over the last 2 years.  There was a post-it note on the envelope that said, "Letters I was too stubborn to send."
25. Today, I was in an accident that left me with a gash on my forehead.  The doctors wrapped a bandage around my head and said I have to keep it on all week.  I hate wearing it.  Two minutes ago my little brother walked into my room wearing a bandage on his head.  My mom said he insisted that he didn't want me to feel alone.
26. Today, my mother passed away after a long battle with cancer.  My best friend lives 2000 miles away and called to comfort me.  While on the phone, he asked, "What would you do if I showed up at your house and gave you the biggest hug in the world?"  "I would surely smile," I replied.  And then he rang my doorbell.
27. Today, as I watched my 75-year-old grandmother and grandfather being silly with each other and laughing in the kitchen, I felt like I got a short glimpse of what true love feels like.  I hope I find it someday.
28. Today, exactly twenty years ago to the hour, I risked my life to save a woman who was drowning in the rapids of the Colorado River.  And that's how I met my wife – the love of my life.
29. Today, on our 50th wedding anniversary, she smiled at me and said, "I only wish I had met you sooner."
30. Today, my blind friend explained to me in vivid detail how beautiful his new girlfriend is.
31. Today, I walked my daughter down the aisle. Ten years ago I pulled a 14 year old boy out of his mom's fire-engulfed SUV after a serious accident. Doctors initially said he would never walk again. My daughter came with me several times to visit him at the hospital. Then she started going on her own. Today, seeing him defy the odds and smile widely, standing on his own two feet at the altar as he placed a ring on my daughter's finger.
32. Today, I walked up to the door of my office (I'm a florist) at 7AM to find a uniformed Army soldier standing out front waiting. He was on his way to the airport to go to Afghanistan for a year. He said, "I usually bring home a bouquet of flowers for my wife every Friday and I don't want to let her down when I'm away." He then placed an order for 52 Friday afternoon deliveries of flowers to his wife's office and asked me to schedule one for each week until he returns. I gave him a 50% discount because it made my day to see something so sweet.
33. Today, I told my 18 year old grandson that nobody asked me to prom when I was in high school, so I didn't attend. He showed up at my house this evening dressed in a tuxedo and took me as his date to his prom.
Courtesy of: MMT