Many influential pees with 'deep pockets' talk over how things should get better, but not this legend.
Except his 'wake up call speeches', Leonardo DiCaprio does many generous things around the globe.
Leonardo DiCaprio is a 40-year-old American actor and film producer. In his lifetime American actor Leonardo DiCaprio has won 13 awards from 73 nominations. He has been nominated for five Academy Awards, ten Golden Globe Awards, winning two, nine Teen Choice Awards with two wins, and eight Screen Actor Guild Awards. He has also won three MTV Movie Awards from thirteen nominations. Earning these rewards, he gained worldwide attention.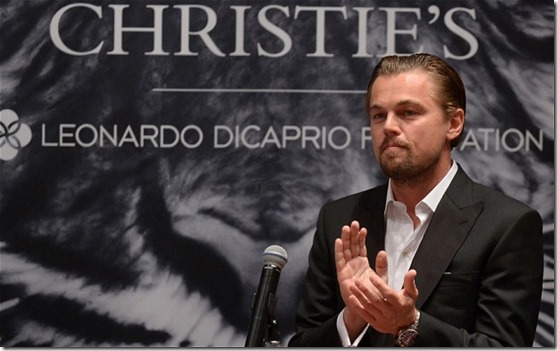 Leonardo DiCaprio has a strong passion for environmental goodness. His longing to protect the environment is one that heavily influences his everyday life. He owns electric and hybrid cars and has even installed solar panels on his home. He is surrounded with environmental friendly alternatives to products that would normally cause harm to mother earth.
He donated millions to environmental causes in the past, and this week announced that his foundation will be funding up to $15 million to the likes of Amazon Watch, Save the Elephants and the World Wildlife Fund.
He did not win an Oscar, but with his 5 generous ways he won humanity.
1. The Leonardo DiCaprio Foundation
DiCaprio has founded the Leonardo DiCaprio Foundation. This foundation works to "protect Earth's last wild places" while also "fostering a harmonious relationship between humanity and the natural world." Established in 1998, Leonardo DiCaprio Foundation has worked on several significant environmental and humanitarian issues through grant making, campaigning, and media projects.
2. Wildlife preservation
World Wildlife Fund led a tiger habitat conservation effort in Nepal along with DiCaprio's foundation that turned out to be quite successful. Prior to the event, DiCaprio held an auction which raised $39 million for this effort. This money fueled the effort even more so and allowed World Wildlife to increase the number of tigers in Nepal by 63 percent. Other wildlife conservation efforts focus on endangered shark species and the preservation of rain forest habitats.
3. Ocean Health
Partnering with international funders, the collaborative Oceans 5 marked another great effort in humanitarianism and environmental improvement. Oceans 5 tackles the two highest ecological priorities: stopping overfishing and establishing marine reserves. Thanks to a generous grant, the organization was able to more easily combat these issues.
4. Providing Access to Clean Water
The Leonardo DiCaprio Foundation's grant to Concern Worldwide provided 430,000 people in Tanzania, Mozambique, Sierra Leone, and Darfur with access to clean water.
5. SOS Children's Villages
Aside from working with the foundation, DiCaprio also takes interest in humanitarian work in film. In fact, while filming the movie Blood Diamond, DiCaprio worked with 24 orphaned children from SOS Children's Villages. This independent organization provides family-based care for children with deceased or missing parents. They also support those deemed "vulnerable" through family strengthening programs, which focus on ensuring access to education, healthcare, and psycho-social support. In addition, SOS Children's Villages offers emergency relief programs.
Off the record, we need nature. Nature doesn't need us!
Information's from: The Borgen Project