These revolutionary and innovative mobile shelters were developed by architect, artist, and designer Abeer Seikaly.
Originally, Seikaly was attempting to design a low cost, yet effective form of shelter for refugees, little did she know that her design would generate so much popularity.
This shelter features flexible, weatherproof cloth on a bendable plastic frame, allowing for ventilation and air flow in warmer climates as well wind protection and insulation in colder climates. Pockets in the frame of the shelter allow for rain water collection which can be used for bathing and drinking. Also, the solar fabric used to create these shelters is able to generate an electric charge from sunlight, enough to charge a batter or operate a light.
In addition to its features, these huts also have a unique and aesthetically pleasing appearance. In fact, the appearance is so unlike any other form of mobile shelter, it almost looks as if it isn't of human design.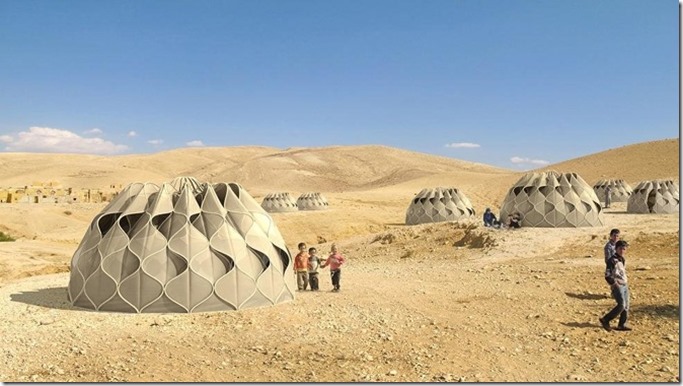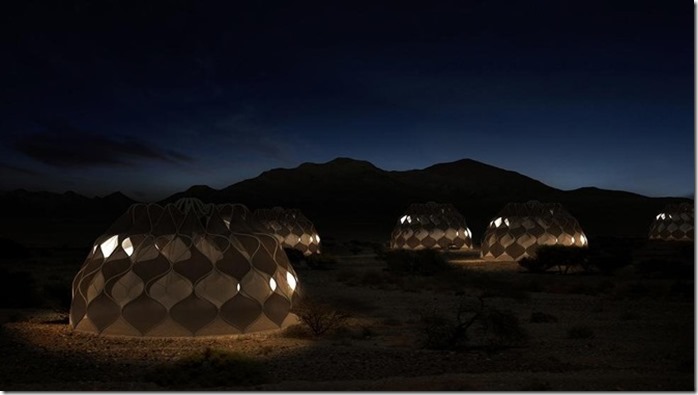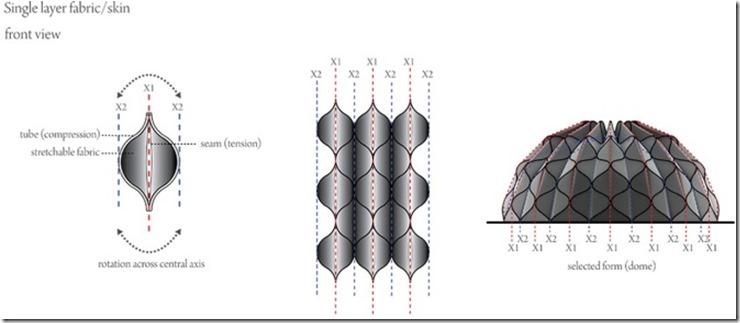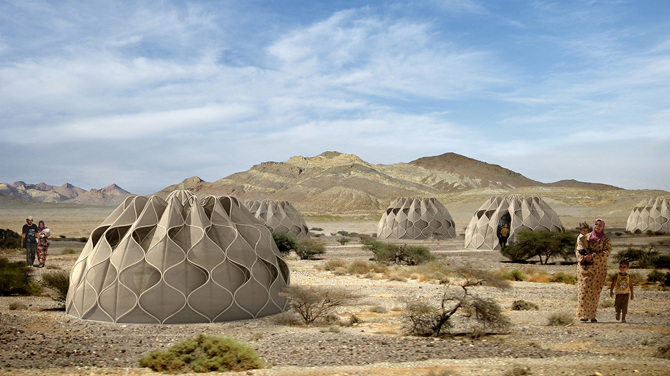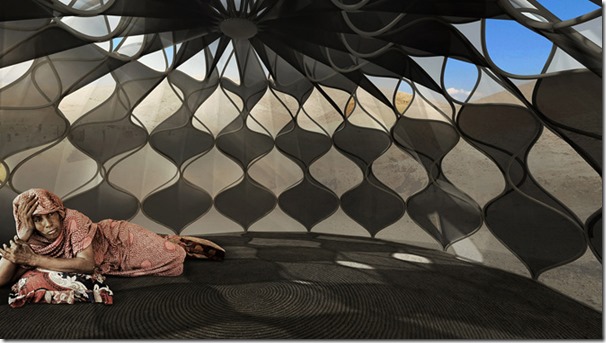 Anyone interested in a little more of the back story on Abeer Seikaly and the technical design schematics, check out Abeer's Site.
Reference: Time Wheel