Each year the Sony World Photography Awards opens up a competition for photographers all around the globe. And every year the entries are spell bounding, amazing, eye opening, and so much more.
Thousands of hopeful entries are already pouring in for the 2015 competition, some of which will truly blow you away! Here are 15 of the best photos from the open category, which is open to novice, youth, and professionals.
1. Times Are Hard For Dreamers 
Malaysian-based photographer Ahmad Zikri Mohamad Zuki captured this photo of a woman suspended in a whirlwind of feathers.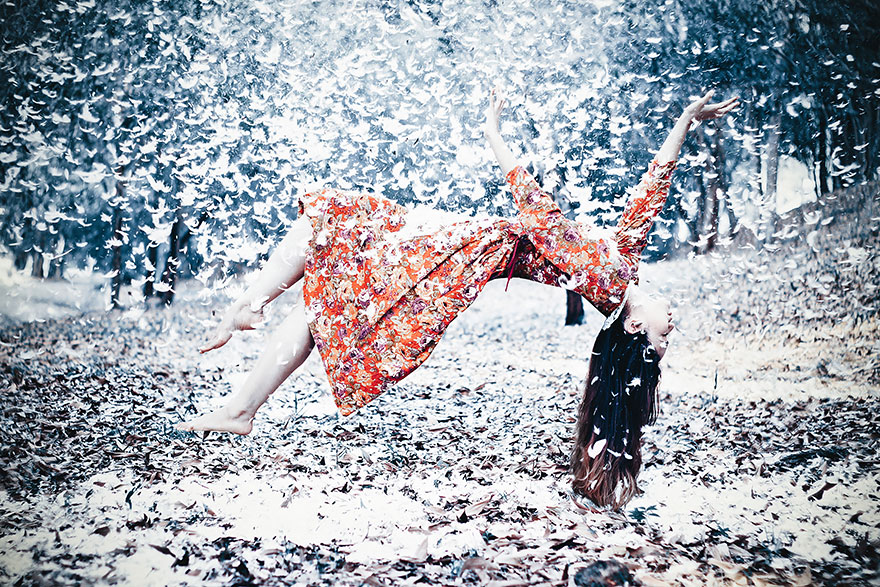 2. Dinner
Canadian-based photographer Kyle Breckenridge took this awesome photo of a mother and her cub. They are Spirit Bears, a subspecies of the North American Black Bear that live in parts of British Colombia, Canada.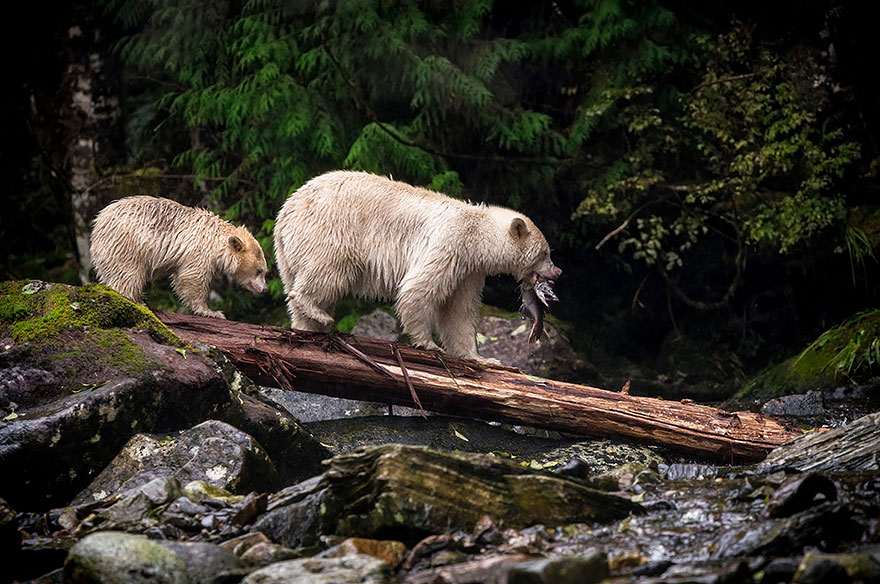 3. Dog Fight 
Romanian photographer Cioplea Vlad says of his photo entry, "This is exactly the moment when Romanian YAK Team is breaking the formation just in front of the public at Bucharest International Air Show. At that moment they look just like they are haunting each other."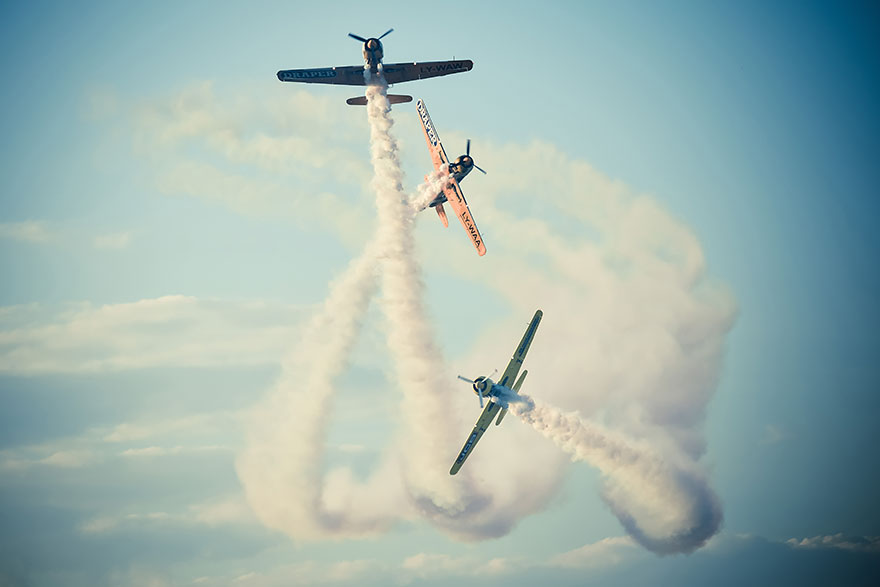 4. Holi
Ioulia Chvetsova captured this image, it represents Lathmar Holi Festival, which includes Hindu devotees throwing colors at one another in celebration of spring.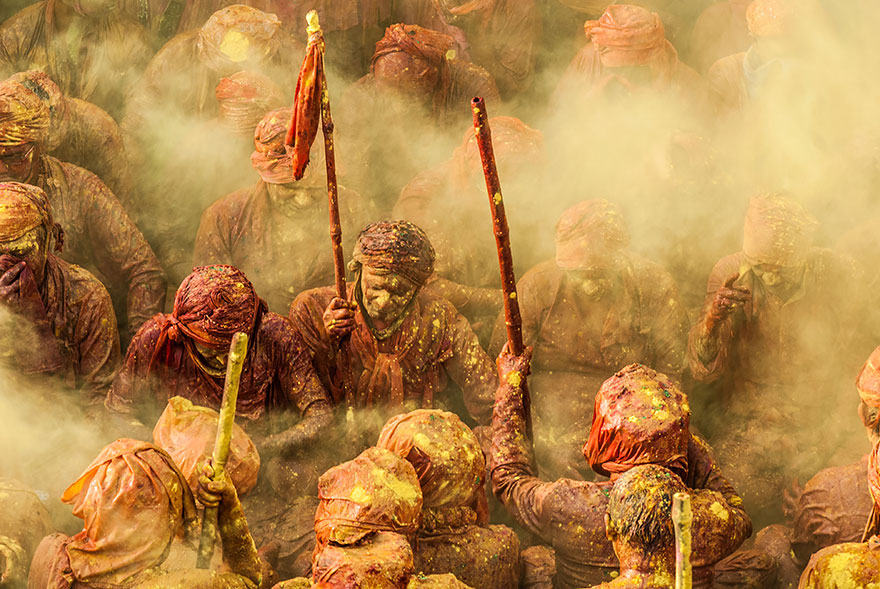 5. Timeless Affection
The photographer of this portrait is Arief Siswandhono, and the girl in the picture is her daughter, Fina. Fina was once terrified of cats, but after her parents adopted 2 kittens her life was changed. Fina now considers the cats her best friends.
Arief shares about her photo entry,"In this picture I wanted to show how gracefully they're together in a frame with Leon, one of her babies."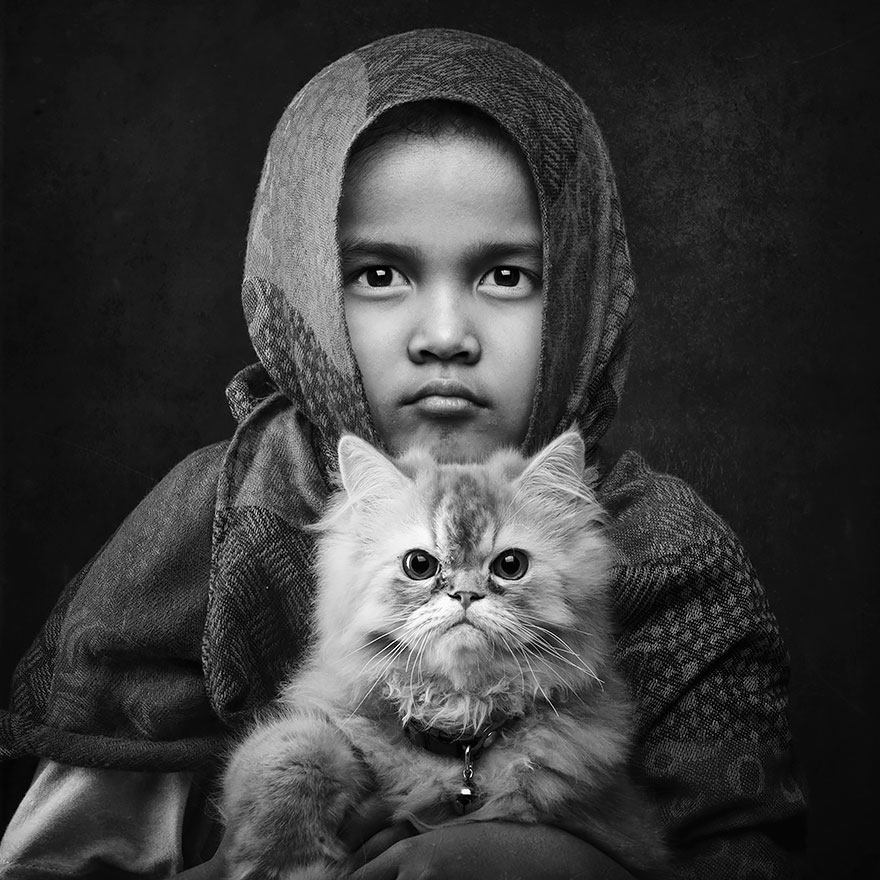 6. Desert Dawn 
Photographer Gareth Lowndes of New Zealand captured this photo from a chase balloon just as the hot air balloon in the distance began its decent landing on a camel farm.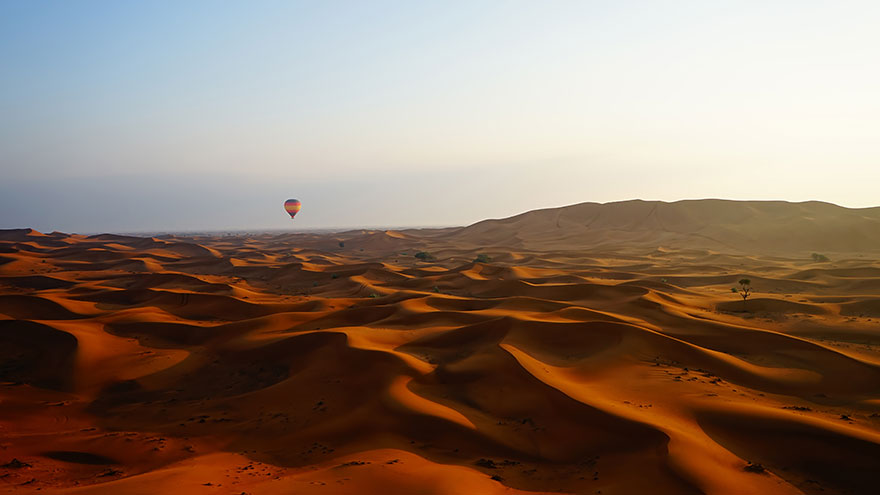 7. Vigorous Touch Of The Morning
Jubair Bin Iqbal took this photo of a Hindu monk walking through a mango garden of Dinajpur one foggy winter morning.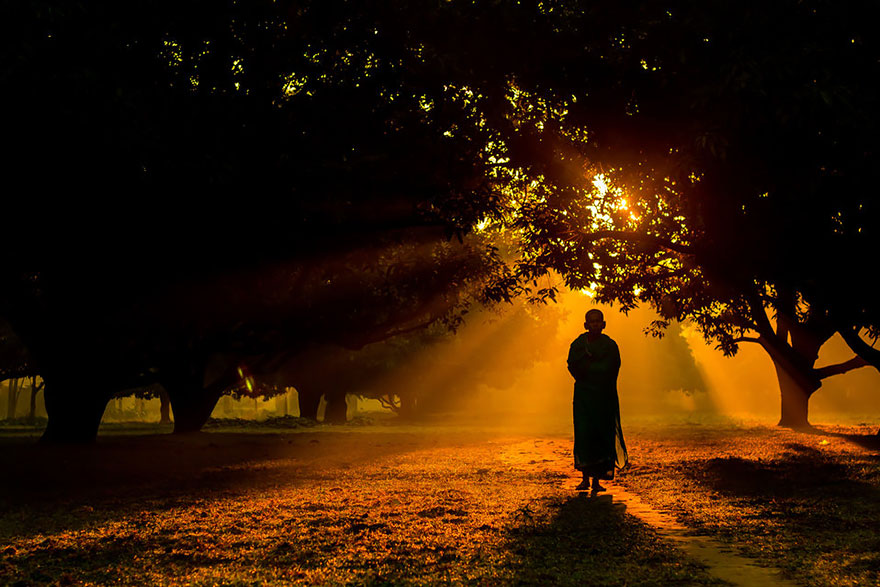 8. The Morning Ritual 
Photographer Nick Ng from Malaysia took this photo in Kolkata, India where locals gather early in the morning to bathe in the Hooghly River.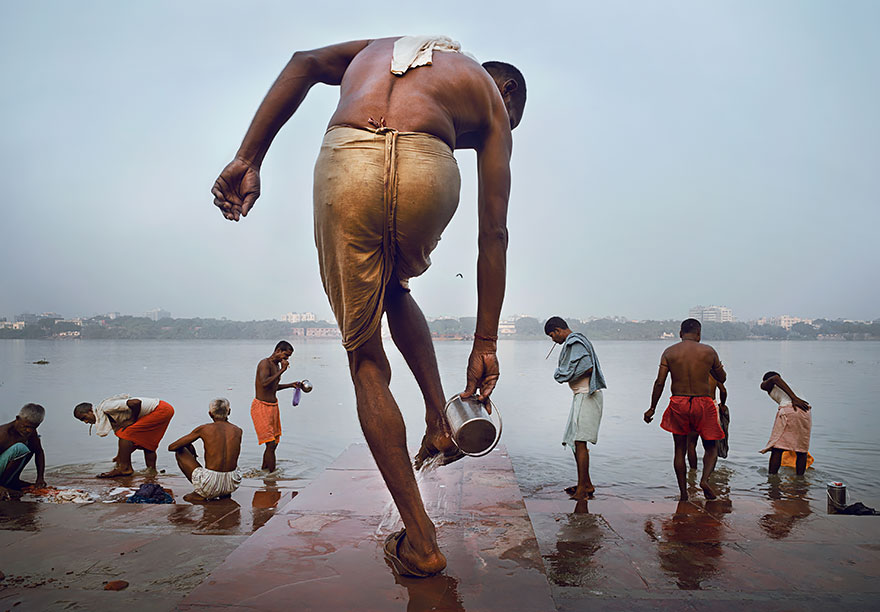 9. In A Crowd Of King Penguins 
Photographer Lisa Vaz from Portugal captured this image in South Georgia, a small island in the South Atlantic Ocean. On this island adorable penguins live in large groups. She says of her entry, "This image aims to capture and reflect how gracious and colorful wildlife can be even at the ends of the Earth."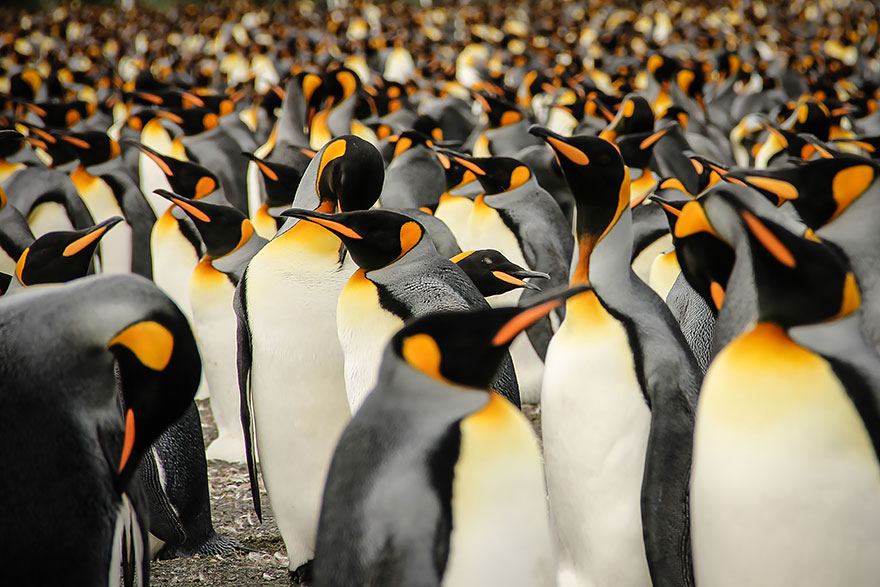 10. Morning Hour 
German photographer Georg May snapped this gorgeous and mystical photo of a white fallow deer in Eifel National Park, Germany.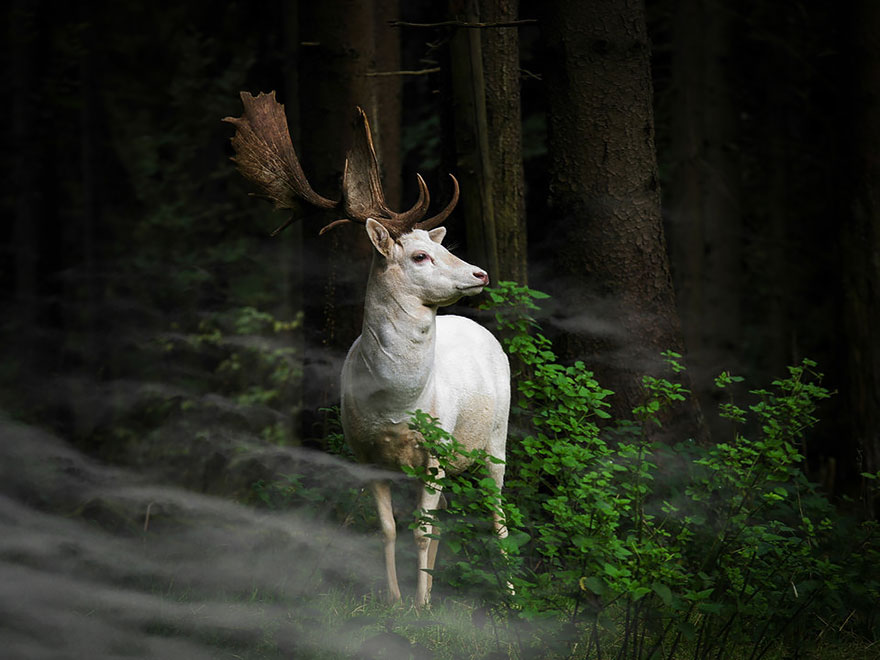 11. Hamer Man
Diego Arroyo Mendez of Spain captured this photo of a Hamer man collecting wood in Lower Omo Valley, Ethiopia. With the wood the man planned to build a defensive fence for cattle.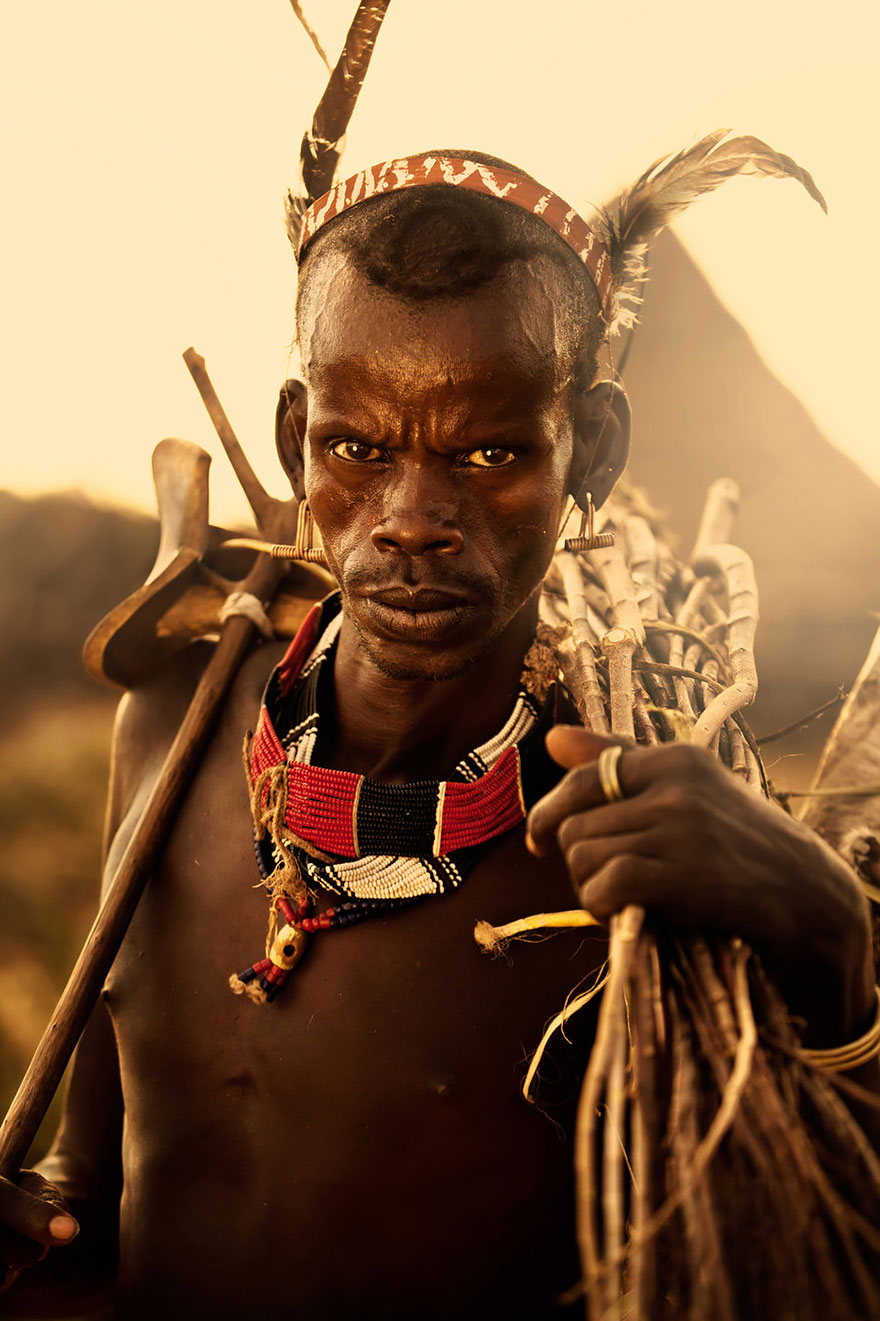 12. Covered
US-based photographer Courtney Colantonio-Ray says of her photo entry, "So much of a portrait relies on the face in a photo. But when it is covered, we can see a whole different side of a person through their movement, their posture and even what we think the expression on their face will be when it is finally uncovered."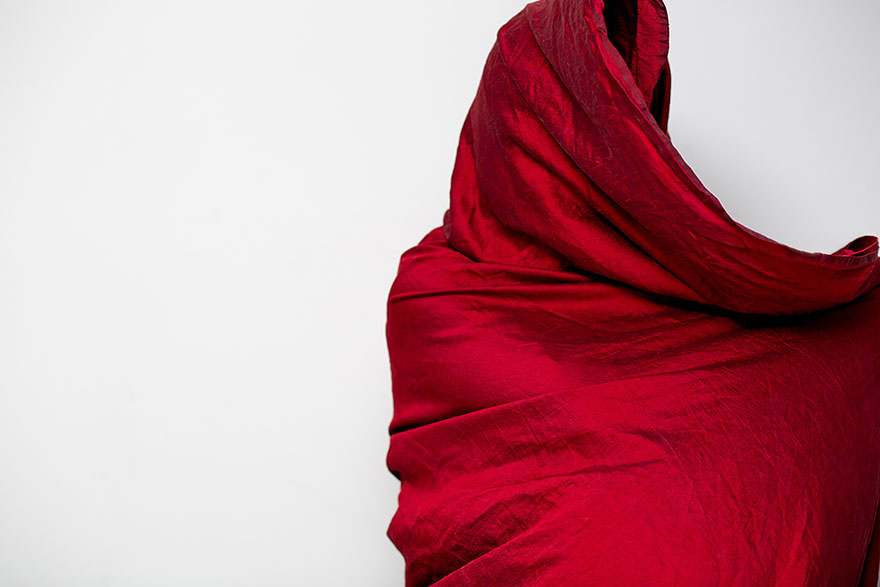 13. "Hi… Who Are You?"
Georg May from Germany submitted his photo of a curious Blue Tit bird checking out its reflection in the water.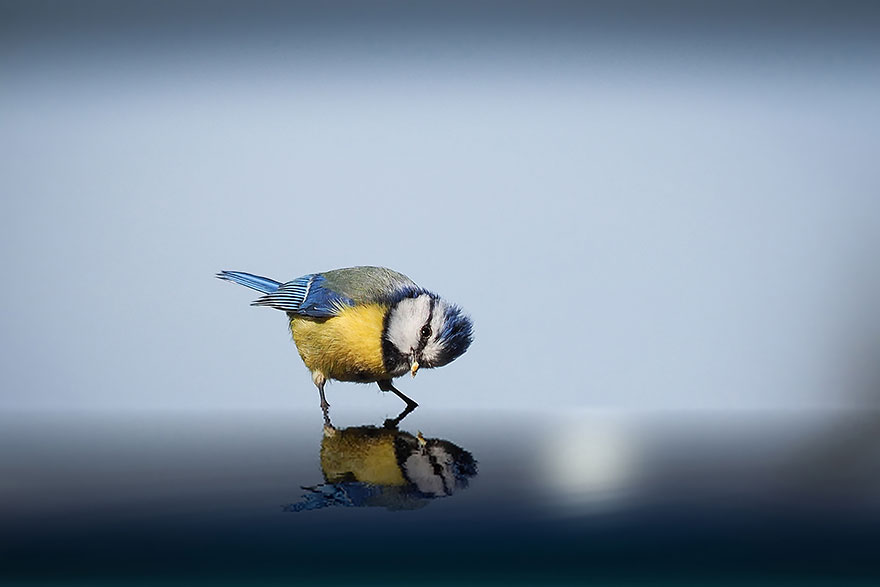 14. The Trace Of An Ancient Glacier 
Miquel Ángel Artús Illana took this photo of the one road that ribbons throughout Denali, a six million acre stretch of wild land. The photo was taken in Autumn to highlight the remarkable landscape and vast array of colors.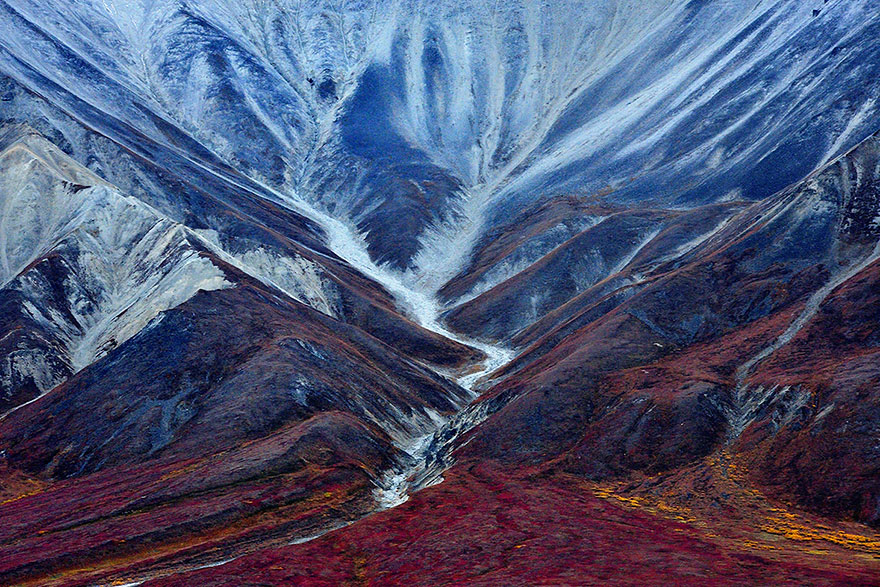 15. Orangutan In The Rain
Indonesia-based Photographer Andrew Suryono shares of his magical photo, "I was taking pictures of some Orangutans in Bali and then it started to rain. Just before I put my camera away, I saw this Orangutan took a banana leaf and put it on top on his head to protect himself from the rain!" Without second thought Andrew reached for his DSLR and captured the moment.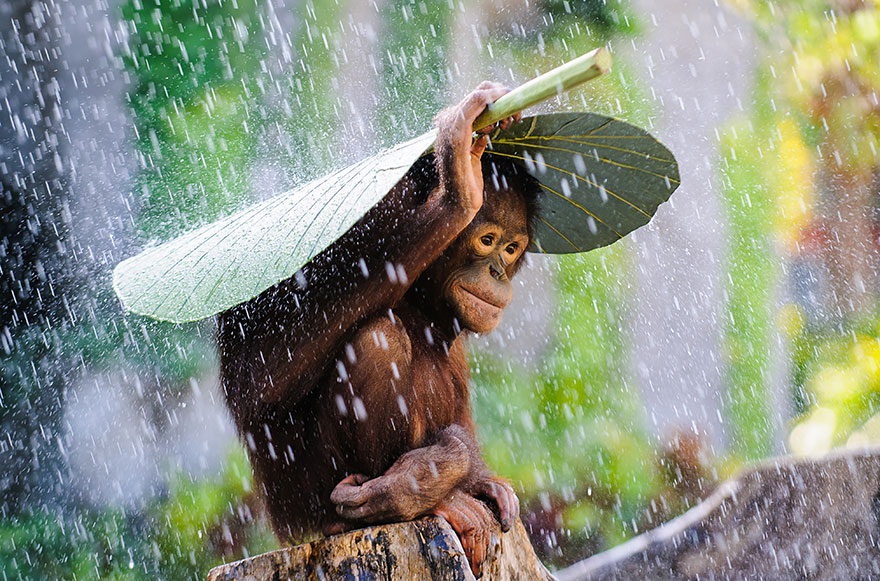 If you have an amazing photo you should submit it for the Sony World Photography Awards. The open category is open to submissions from everyone, best of luck!
Sources from: Earth Porm, World Photography Organisation, Word Photo