When Norma was told she had cancer, she looked at her doctor squarely and said, "I'm 90-years-old, I'm hitting the road."
You have one life to live. So why sacrifice the sweetness of your later years when there's still so much to explore and enjoy?
Such must have been the rationale of 90-year-old Norma, who learned while her husband was dying in hospice that she had cancer of the uterus.
The Michigan resident was spending time with Leo, her husband of 67-years, when a medical crisis arose. After some blood was detected in Norma's urine during a routine exam, doctors gravely relayed the news that there was a large, likely-cancerous mass on her uterus.
Two days later, Leo passed away.
At this point, Norma had a few options: let the grief of her husband's loss drain away her energy, undergo numerous and expensive cancer treatments to 'beat' the illness, or… explore the United States and live life fully – regardless of the consequences.
When her doctor asked if she would like to schedule appointments for surgery, radiation, and then chemo, this is what the 101-pound, five-foot tall elder told him:
"I'm 90-years-old, I'm hitting the road."
Right away, her kids understood and supported her decision. And because they couldn't just leave Norma to brave the loss of Leo and new adventures on the road alone, they volunteered to join her.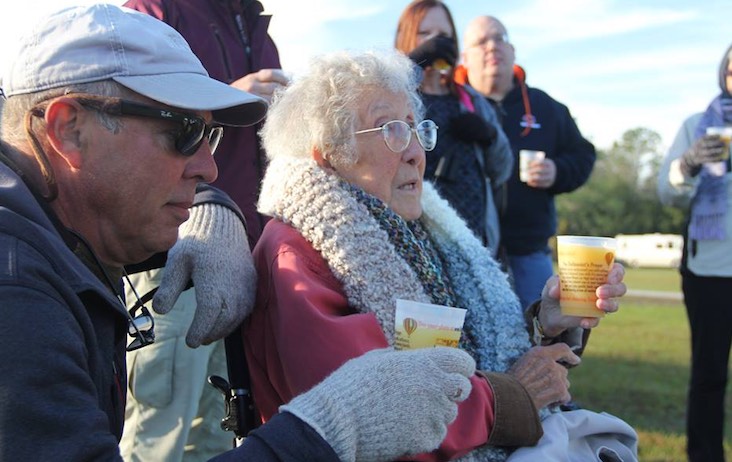 Good relays that Norma's gynecologist was more than encouraging. Not only did he tell her "Right on!", he said:
"As doctors, we see what cancer treatment looks like everyday. ICU, nursing homes, awful side effects and honestly, there is no guarantee she will survive the initial surgery to remove the mass. You are doing exactly what I would want to do in this situation. Have a fantastic trip!"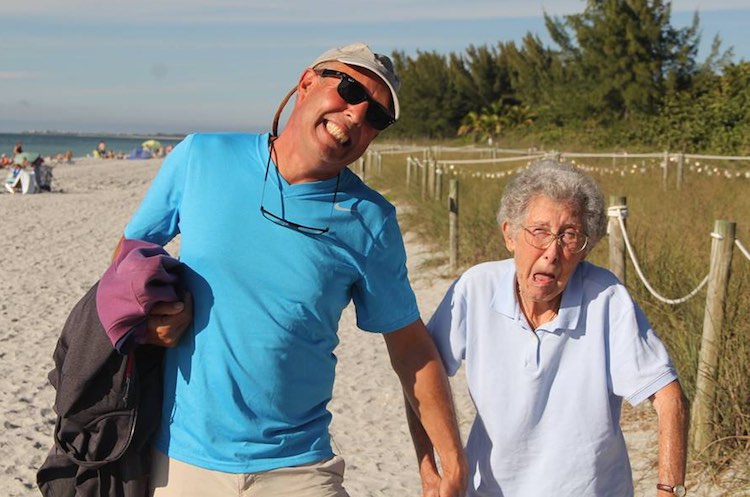 Since making the life-altering decision, Norma has been traveling around the United States in an RV with her son Tim and his wife. The last six months have been incredibly rewarding, as Norma isn't in much pain, still has a sharp mind, and loves adventure.
Reportedly, signs of the cancer have even reduced! She and her family have explored New Mexico, Louisiana, South Dakota, and Florida.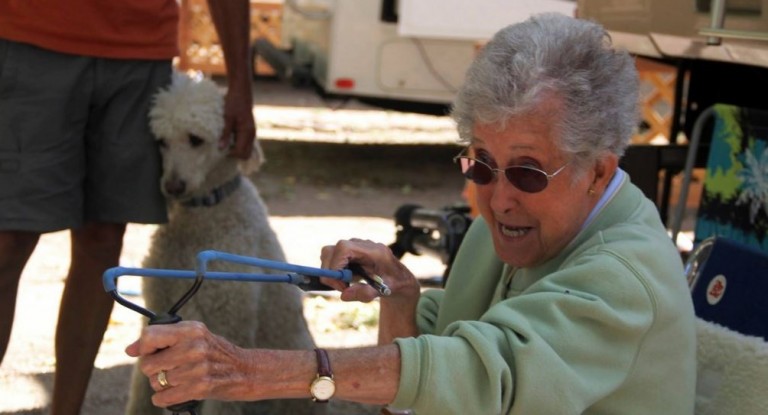 She's soared over lands in a hot air balloon, visited Disney World, and participated in a Native American ceremony. The entire time, she has also maintained an optimistic and grateful attitude.
When asked how she's kept her positive attitude, she told Good News Network, "Just keep on going every day, that's about it."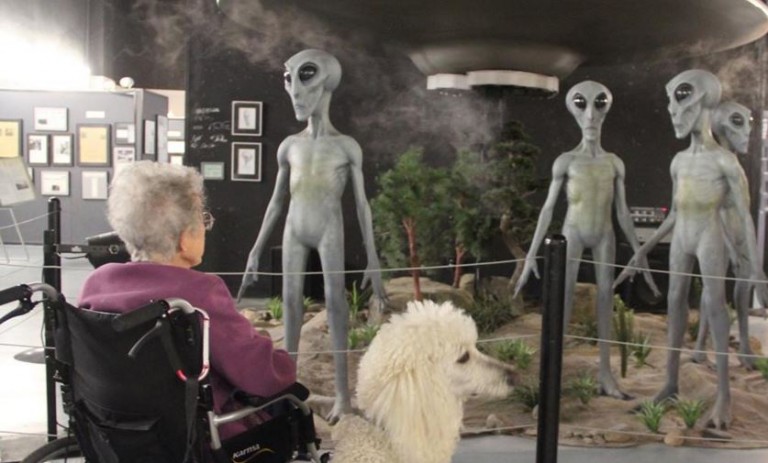 Concerning loss, she said:
"Keep praying every day and God will take care of you, even when it feels like you can't care for yourself."
Without a doubt, she is an inspiration to many in her ability to remain positive and live life fully, despite what obstacles have crossed her path.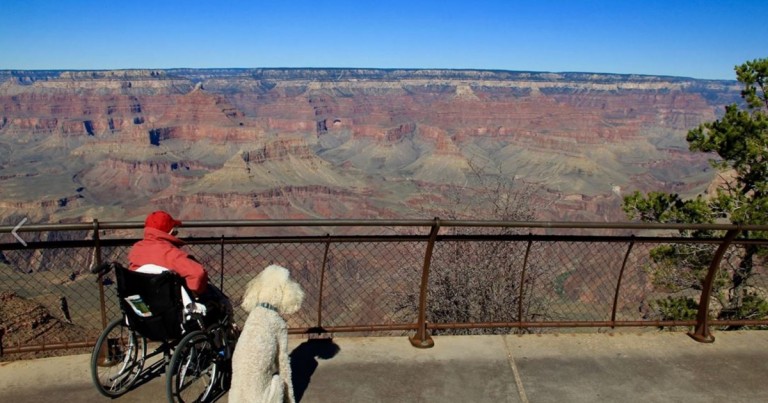 If you're interested in following Norma's adventures, visit her Facebook page Driving Miss Norma
Are you brave enough to do the same, if you were on her spot? Please comment below and share this news!
Originally written by Amanda on True Activist