Take this challenge that is already done by a lot of people from different parts of the world, and you will improve your body shape.
The most important exercises for strengthening the middle part of the body are planks. Maybe as a beginner you think it is very simple and you are skipping them often. Planks will melt down the fat from the stomach, strait the inner and outer muscles of your body's back and upper part, the buttock muscles, legs and hands. They are almost the same as push-ups. The muscles contract almost like toy do push-ups – they are not going to be wider or shorter. They will be strengthened from the inside and will be stronger.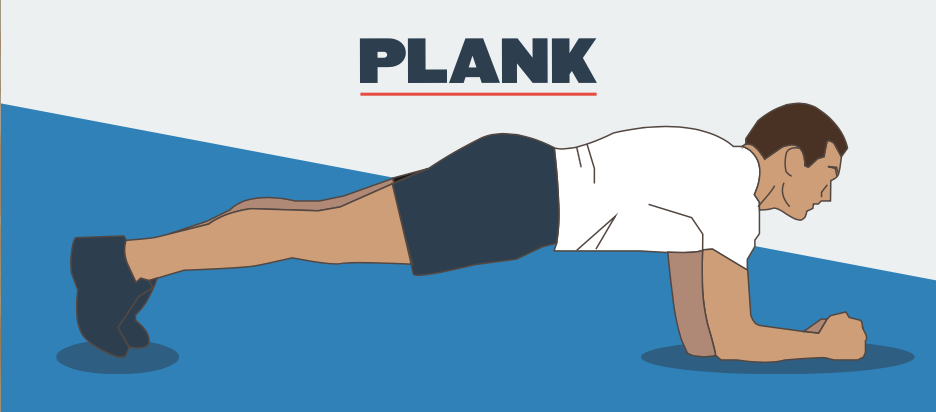 This challenge is made of slow increase of the time you are spending for planks through four weeks. You will start with 20 seconds, and the ultimate goal is to do planks for four minutes.  In the completion stage your body, you will be prepared for new difficulties and the muscles 'weight will get to be emphasized.
Related: These 7 Things Will Happen When You Start Doing Planks Every Day
Upright position is essential for doing the activities. Your upper body part should be in a straight line when you raise your elbows and toes. Maintain the straight line with deep breaths with the stomach muscles and neck and head. With pushing up the muscles from the buttocks, split your weight on the legs and elbows so that you can also strengthen the balance. After achieving the correct position, it only remains to go above your expectations in the 28 days challenge.
DAY 1-20 SECONDS
DAY 2-20 SECONDS
DAY 3- 30 SECONDS
DAY 4- 30 SECONDS
DAY 5-40 SECONDS
DAY 6-REST
DAY 7-45 SECONDS
DAY 8-45 SECONDS
DAY 9 60 SECONDS
DAY 10-60 SECONDS
DAY 11-60 SECONDS
DAY 12- 90 SECONDS
DAY 13- REST
DAY 14-90 SECONDS
DAY 15-90 SECONDS
DAY 16- 120 SECONDS
DAY 17-120 SECONDS
DAY 18-150 SECONDS
DAY 19- REST
DAY 20- 150 SECONDS
DAY 21-150 SECONDS
DAY 22-180 SECONDS
DAY 23-180 SECONDS
DAY 24- 210 SECONDS
DAY 25-REST
DAY 26-210 SECONDS
DAY 27-240 SECONDS
DAY 28- keep up as much as you can
In the first 20 seconds you will see that planks are very hard to do exercises. If you think that this is too much, or if you want to work only on some specific body parts, there are some other types of challenges are available. The techniques are almost the same; you just rise the number of crunches or squats.
Related: 5 Tibetan Exercises You Should Do Every Day To Stay Youthful And Energized
Originally taken from Super Tasty Recipes