Since the competition in the labor market is only growing, landing, and most importantly, keeping a good job is getting more and more difficult.
Employers become more demanding, expecting that their employees and successful candidates know things beyond their main area of competence. Hence, self-improvement and professional development are not a privilege. It is a must.
Of course, when there is a high demand for something, there is always supply. The Internet is full of various free and paid courses.
Working professionals or students who successfully pass them receive something called micro-credentials. Earning it means completing a short version of a college course. It provides an individual with field-specific skills.
Therefore, it is important to choose the right course in a vast pool of opportunities. Educational settings and independent companies that provide such courses differ in their accreditation and reputation.
Obviously, a course offered by a well-known and recognized institution will help you earn more points in the eyes of any employer.
The thing is that technologies and field-specific knowledge constantly develop and change. Thus, your course should be up to date to make a difference in your resume.
Here is the list of ten best free courses that you can – and you actually should – take in 2020.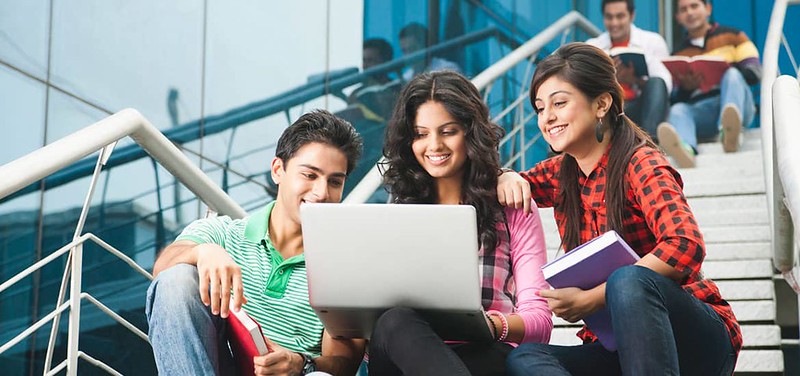 Creative Writing Courses via edX
edX is one of the best online education platforms with a great variety of available online courses for writing professionals working in different fields.
Here, you can work out your academic writing skills. The courses have helped many, from specialists employed at professional academic help service EssayPro to many copywriters joining the digital marketing field.
Soft Skills Courses on Udemy
It is wrong to think that soft skills are completely natural, and it is impossible to improve them. Yes, people are born different. But it does not mean that you cannot learn written and verbal communication or time management.
Go to Udemy, and you will find a variety of excellent soft skills courses to join.
Creativity Courses Online via Creative Live
If your work demands creativity and being innovative, specialized courses can help you when you feel burned out.
Register with Creative Live, and you will join a marvelous world of new knowledge focused on a specific genre, including but not limited to Music, Art, Design, etc.
College Disciplines on Digital Defynd
When you feel as if you are missing the point compared to your younger colleague, the reason can be in the knowledge you and they got in college.
You can easily make up for this difference if you start your education on the Digital Defynd platform.
Programming Courses via Kadenze
There are plenty of disciplines and fields of occupation where programming is a must now. For example, it is useful for researchers working on their findings as well as for software engineers working on a new app. Kadenze is just another great platform that offers free education.
Language Courses on DuoLingo
Learning a new language is always a good thing. Do not ever hesitate if you feel that you are up to it. DuoLingo helps in turning the learning process into a wonderful journey or a fun game. Such an approach makes it easier to memorize words and syntax of a foreign language.
Financial Courses via FutureLearn
FutureLearn hosts a number of courses from accredited and authorized British universities and independent companies. You can find whatever subject you need there.
However, it has earned its reputation for a great selection of courses in Finance that can really help you advance the career.
Personal Success Courses via Coursera
Great leaders and skilled workers often need some boost to perform at their very best. Personal success courses may include management, leadership, strategy planning, and other aspects.
Passing those does help a lot in career advancement. Try logging with Coursera to find out more about learning opportunities.
Field-Specific Courses via Independent
Some courses you need cannot be found in any category mentioned above because they are niche. If you seek opportunities to improve your performance and streamline daily activities, field-specific courses on the Independent platform is the right choice.
Computer Courses via Microsoft
Your computer proficiency can be one of the milestones that keeps you away from promotion.
Microsoft can help you learn how to work on its very best office software so that you could certify your expertise with MS Office Suite.
You can also get certification in Adobe Suite and other programs you use daily.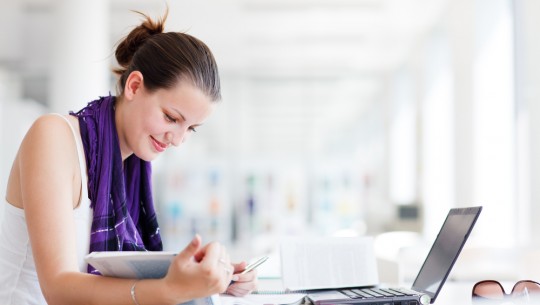 Final Words
Self-improvement and professional development are critical for both newbies who only start their professional path and experienced executives who may be lacking some leadership skills.
If you feel secure in your position, it is good. But the labor market changes quickly. And responding to trends in technologies and other factors are key.
If you want your career to advance, concentrate on getting micro-credentials.