They say a picture is worth a thousand words, but for some photographs, they are made all the more interesting (or in this case chilling) when you know the back stories behind them. Just a quick serious WARNING! These pictures are in fact REAL, featuring REAL people and events. Continue at your own discretion from here on.
Here are 9 of the most unnerving old photos, guaranteed to keep you up at night.
1. Franz Reichelt AKA "The Flying Tailor", who jumped to his death from the Eiffel Tower while testing a parachute of his own design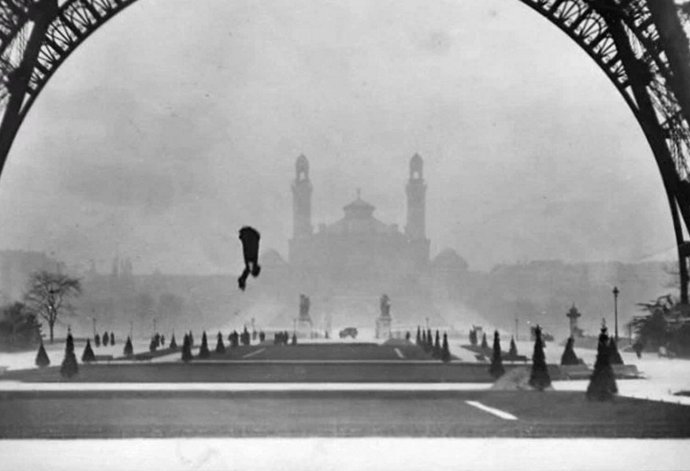 Franz Reichelt was French tailor, inventor and parachuting pioneer, now sometimes referred to as the Flying Tailor, who is remembered for jumping to his death from the Eiffel Tower while testing a wearable parachute of his own design.
Reichelt had become fixated on developing a suit for aviators that would convert into a parachute and allow them to survive a fall should they be forced to leave their aircraft. Initial experiments conducted with dummies dropped from the fifth floor of his apartment building had been successful, but he was unable to replicate those early successes with any of his subsequent designs.
2. The red car contained bomb that went off shortly after the picture was taken in Omagh, Northern Ireland. The man and child survived but the photographer died with 28 other people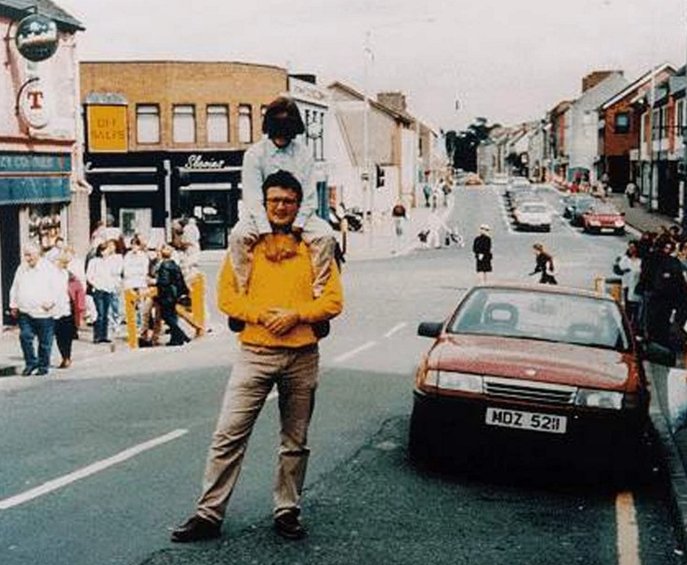 The Omagh bombing was a car bombing that took place on 15 August 1998 in Omagh, County Tyrone, Northern Ireland. It was carried out by the Real Irish Republican Army, a Provisional Irish Republican Army splinter group who opposed the IRA's ceasefire and the Good Friday Agreement. The bombing ultimately killed 31 people (including a mother pregnant with twins) and injured 220 others, the highest death toll from a single incident during the Troubles. Telephoned warnings had been sent about 40 minutes beforehand, but were inaccurate and police had inadvertently moved people towards the bomb.
3. The McQuilken brothers grinning, hair standing on end, unaware that they were minutes away from being struck by lightning while climbing Moro Rock in California's Sequoia National Park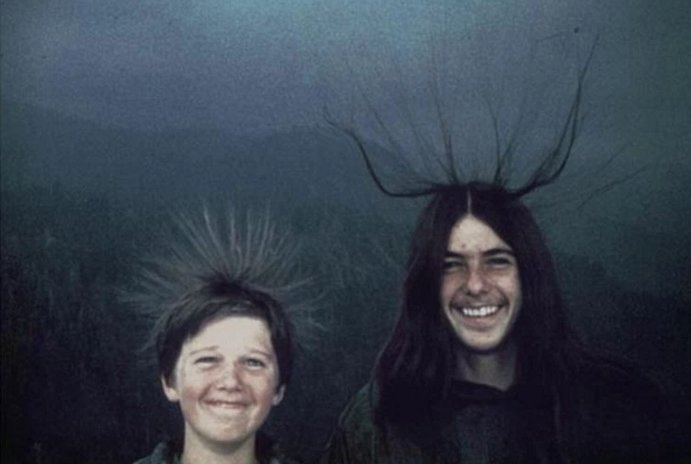 This frightening picture of two brothers with their hair on end was snapped minutes before they were struck by lightning at Moro Rock, California, leaving the younger boy with third-degree burns and another man dead. Electrical charges in the atmosphere just before a strike can lift hair into the air, providing nature's last warning of a bolt from the blue.
These boys, 18 and 12, didn't know that, and the image has spread rapidly across the web. The story behind the classic 1975 picture has come to light on the blog of Michael McQuilken, the teenager on the right who had no idea that they were in terrible danger.
See also: 33 Priceless Historical Photographs Worth A Thousand Words
4. Pennsylvania politician Budd Dwyer moments before he ended his life on live TV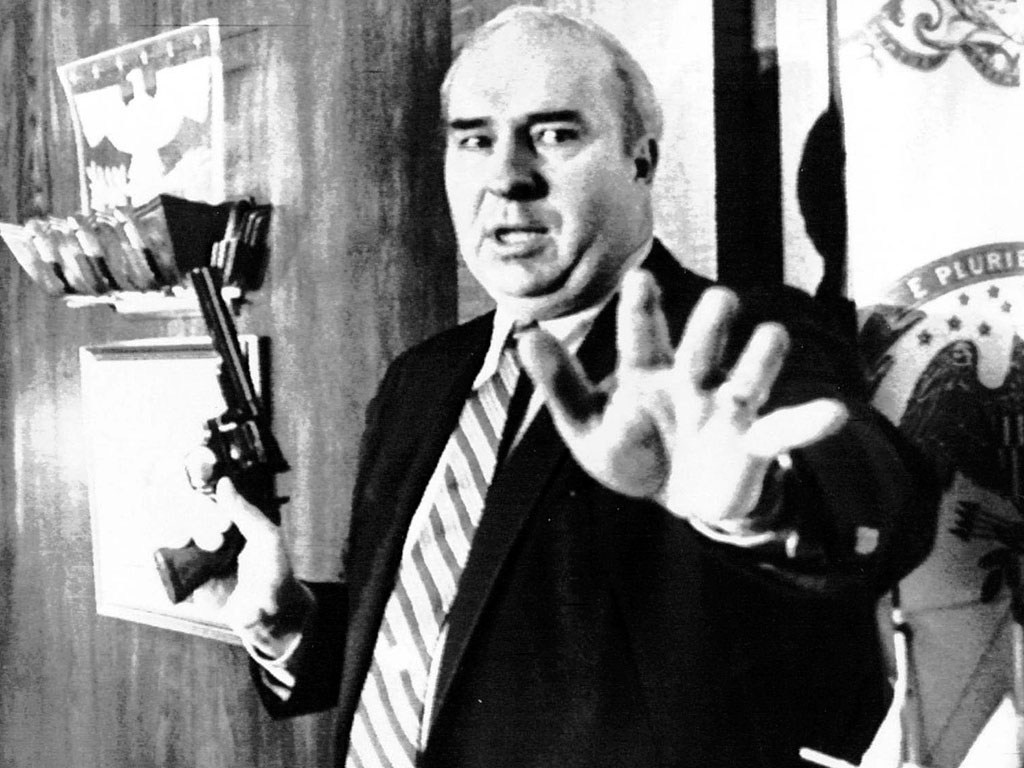 Robert Budd Dwyer was an American politician in the Commonwealth of Pennsylvania. He served as the 30th Treasurer of Pennsylvania from January 20, 1981 to January 22, 1987. On that day, Dwyer called a news conference in the Pennsylvania state capital of Harrisburg where he killed himself in front of the gathered reporters with a .357 Magnum revolver. Dwyer's suicide was broadcast later that day to a wide television audience across the state of Pennsylvania.
5. Evelyn McHale jumped from Empire State building in 1947, people called it "The most beautiful suicide" after seeing this picture 4 minutes after her death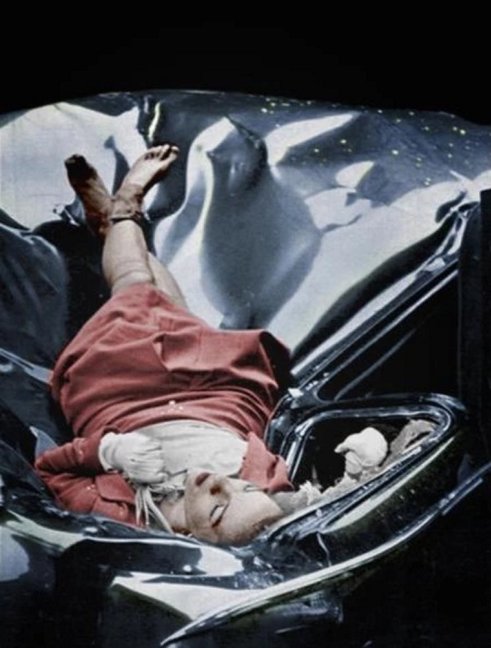 In May 1947, LIFE magazine devoted a full page to a picture taken by a photography student named Robert Wiles. The photograph is extraordinary in several ways—not least because it remains, seven decades later, one of the most famous portraits of suicide ever made. The woman in the photo was 23-year-old Evelyn McHale. Not much is known of her life, or of her final hours, although countless people have put enormous effort into uncovering as much about the troubled, attractive California native as they possibly could.
6. Taken in Bulgaria circa 1979 in the Dobritch region. A rural area known for high levels of occult and pagan practices, even today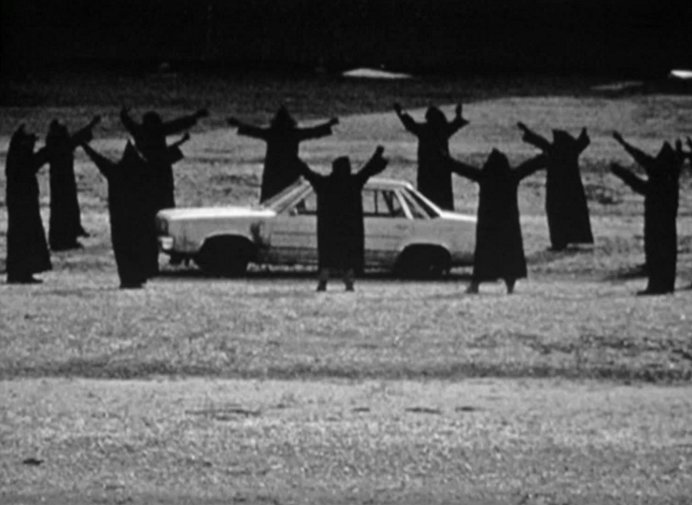 Interestingly enough, this area was avoided like the plague during this period because of disappearances and what was reported to be 'an atmosphere of oppression'. And by the way, chances are that car is not empty.
See also: 31 Photos That Brilliantly Capture The Beauty And Horror Of Human Life
7. The horrific aftermath of a terrible car accident in 1945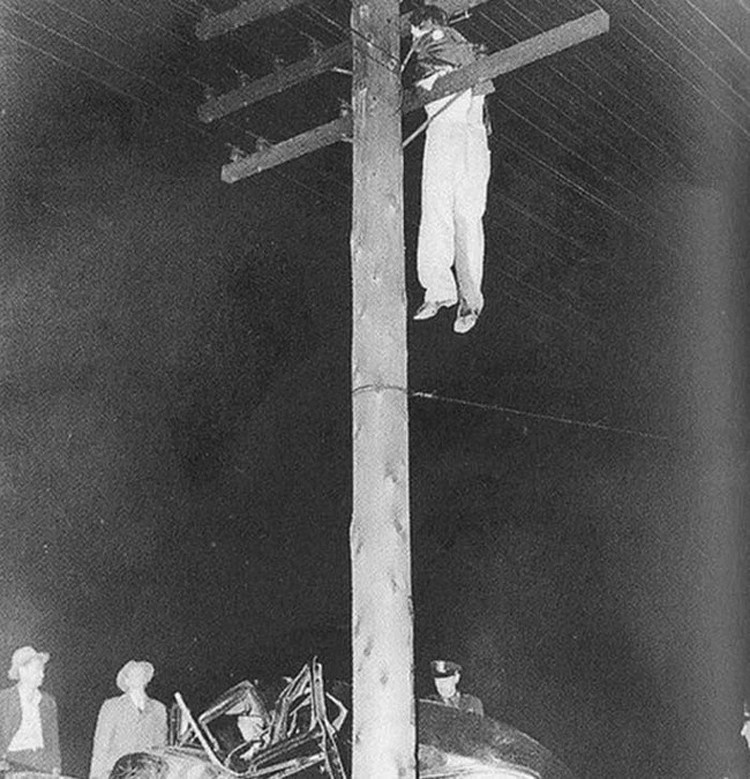 This one was hard for most people to understand as nobody really saw what had just happened. Seatbelts were not common in the 50s/60s, so that would explain how he was ejected from the vehicle upon impact. Most likely the car had rolled before hitting the pole. A roll over accident with no seat belts even at 40MPH can eject a passenger a pretty incredible distance/height.
8. A man is unable to get off the subway tracks in New York City with a train approaching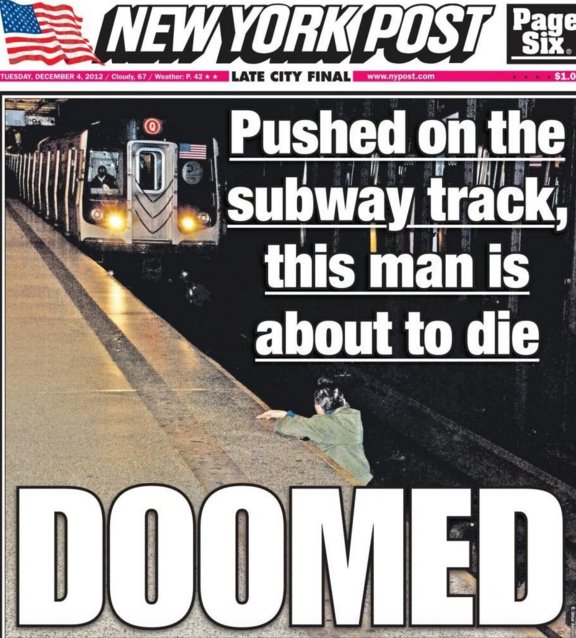 The man in the image was 58-year-old Queens resident Ki Suk Han. He was reportedly pushed onto the tracks at 12:30pm by a panhandler who had been harassing passersby. Han had approached the man in an attempt to calm him down. After being shoved into the path of the soon-to-arrive train, Han struggled desperately to lift himself onto the platform, but wasn't strong enough. He died on impact.
R. Umar Abbasi, a freelance photographer for the New York Post, was present at the scene. He claims that after he was unable to help Han himself, he began using his camera flash to warn the train's operator.
9. A woman falls from the top floor of the Genesee Hotel in 1942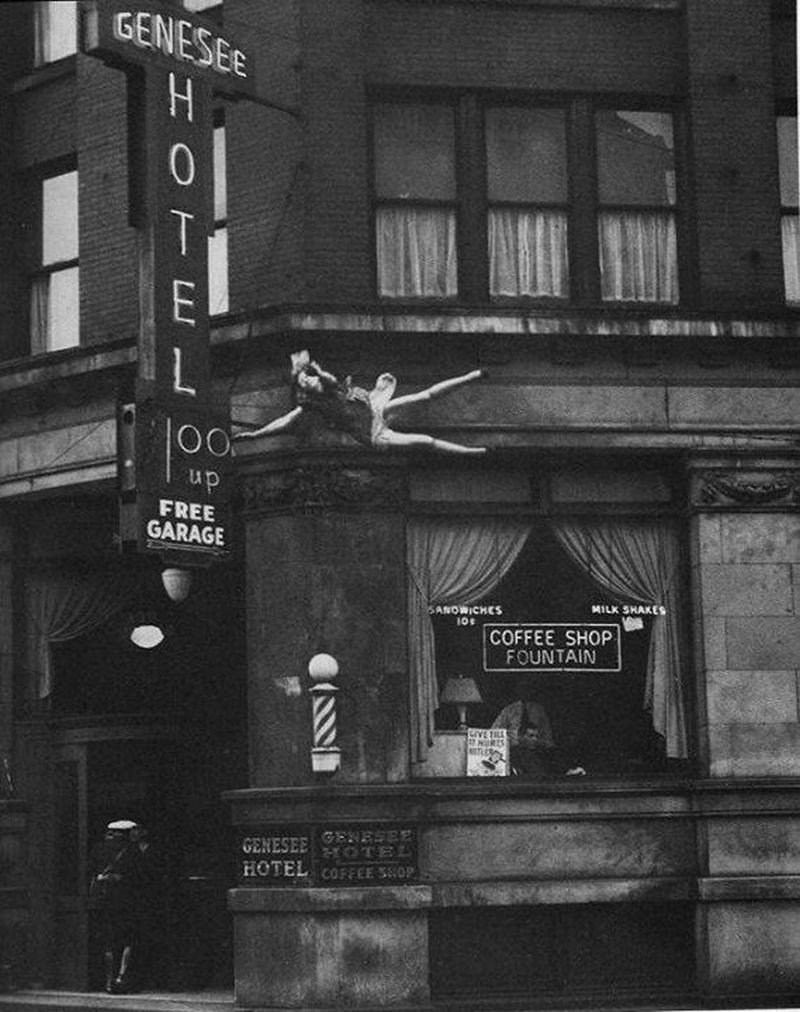 The May 8, 1942 edition of the New York Times reported that 35-year-old Mary Miller had checked into the Genesee as "M. Miller, Chicago."
She entered a women's restroom, locked the door from the inside, and crept out onto the ledge. She sat on the ledge for a few minutes before plunging to her death. Two days later, the Times confirmed that the suicide was indeed Mary Miller, who lived with her sister in Buffalo, but had told her sister that she was going to Indiana to visit relatives.
See also: Stunning Satellite Images Show How Much People Have Changed The Earth. You Must See This!
Originally written by Steven Dawson and published on Niume