These are the breathtaking images showing a graveyard of World War Two aircrafts at the bottom of the Pacific Ocean. The planes were pushed into the sea in perfect condition after the Pacific Campaign which pitted Allied troops against the Japanese.
More than 150 planes are thought to lie at the bed of the ocean, 130-feet underwater.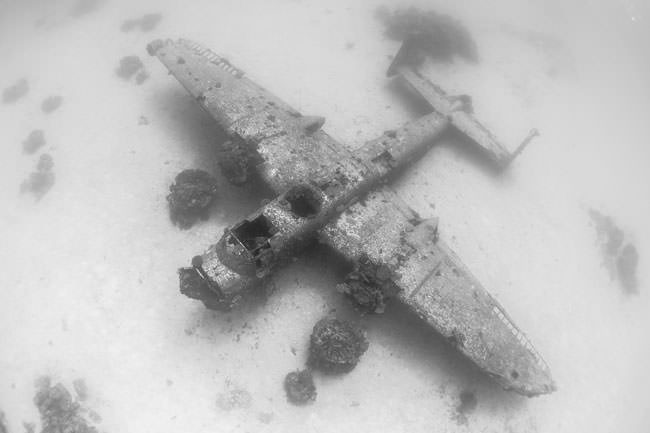 See after: What Scientists Just Found Deep In The Ocean Is Seriously Unbelievable. I'm Still In Shock!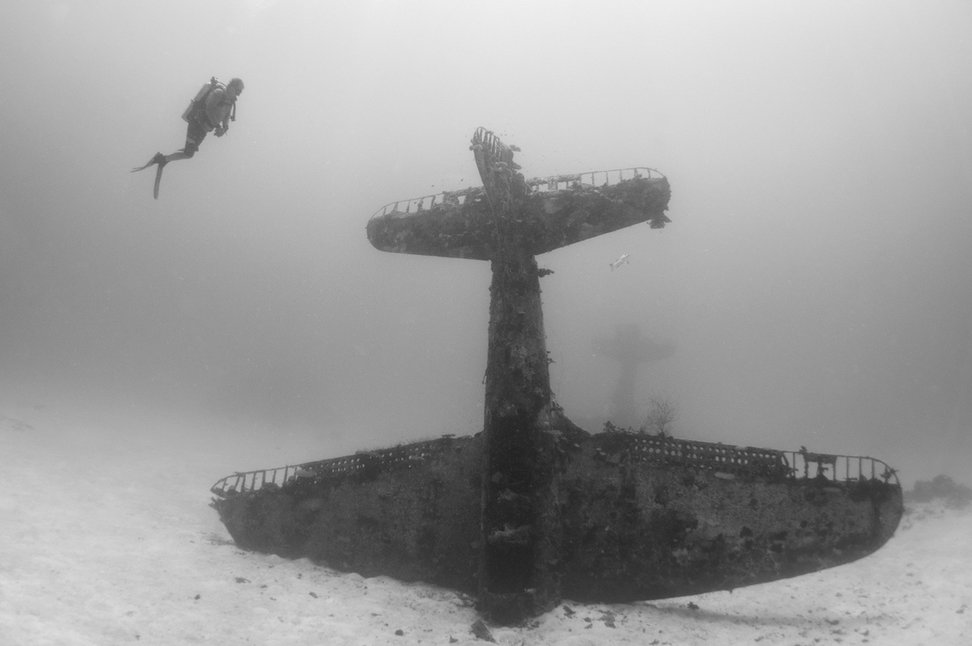 The aircrafts discovered last year include American aircrafts the TBF and TBM Avengers, Douglas SBD Dauntless dive bombers and the F4U Corsair.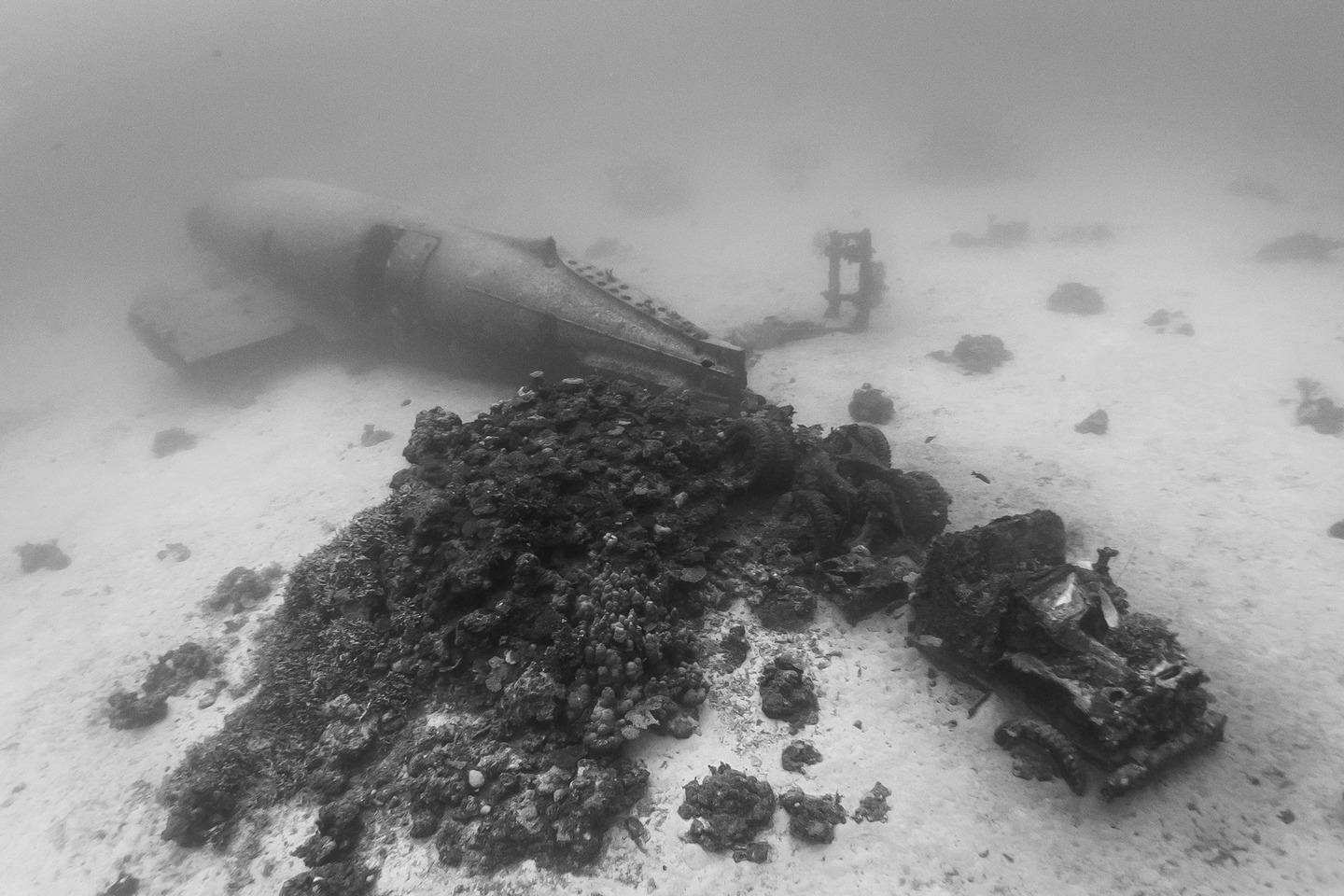 Amazingly, many of the planes have remained intact, with only a few broken tails and wings littering the floor.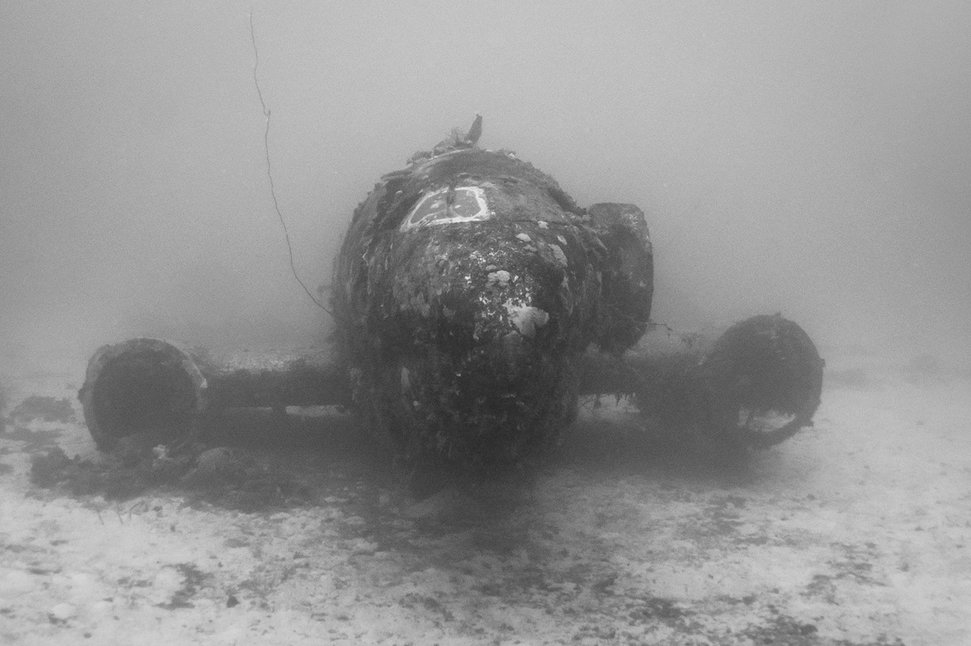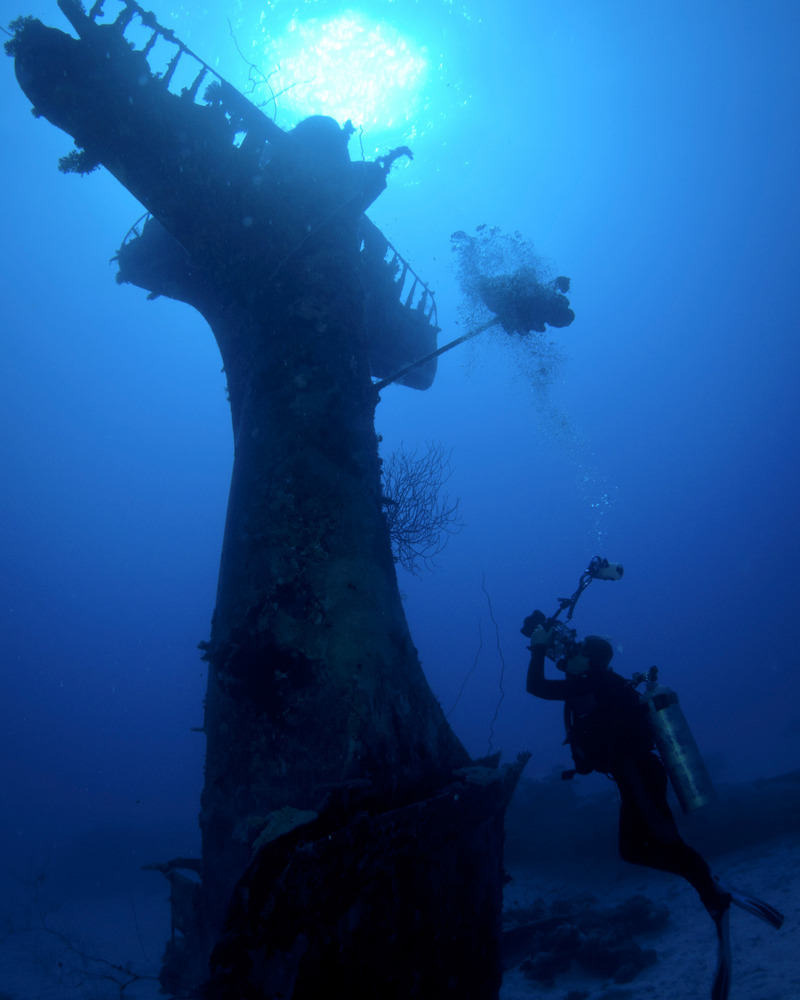 Brandi Mueller, from Cameron, Wisconsin, captured the photos while scuba diving around five miles from Roi-Namur in the Marshall Islands.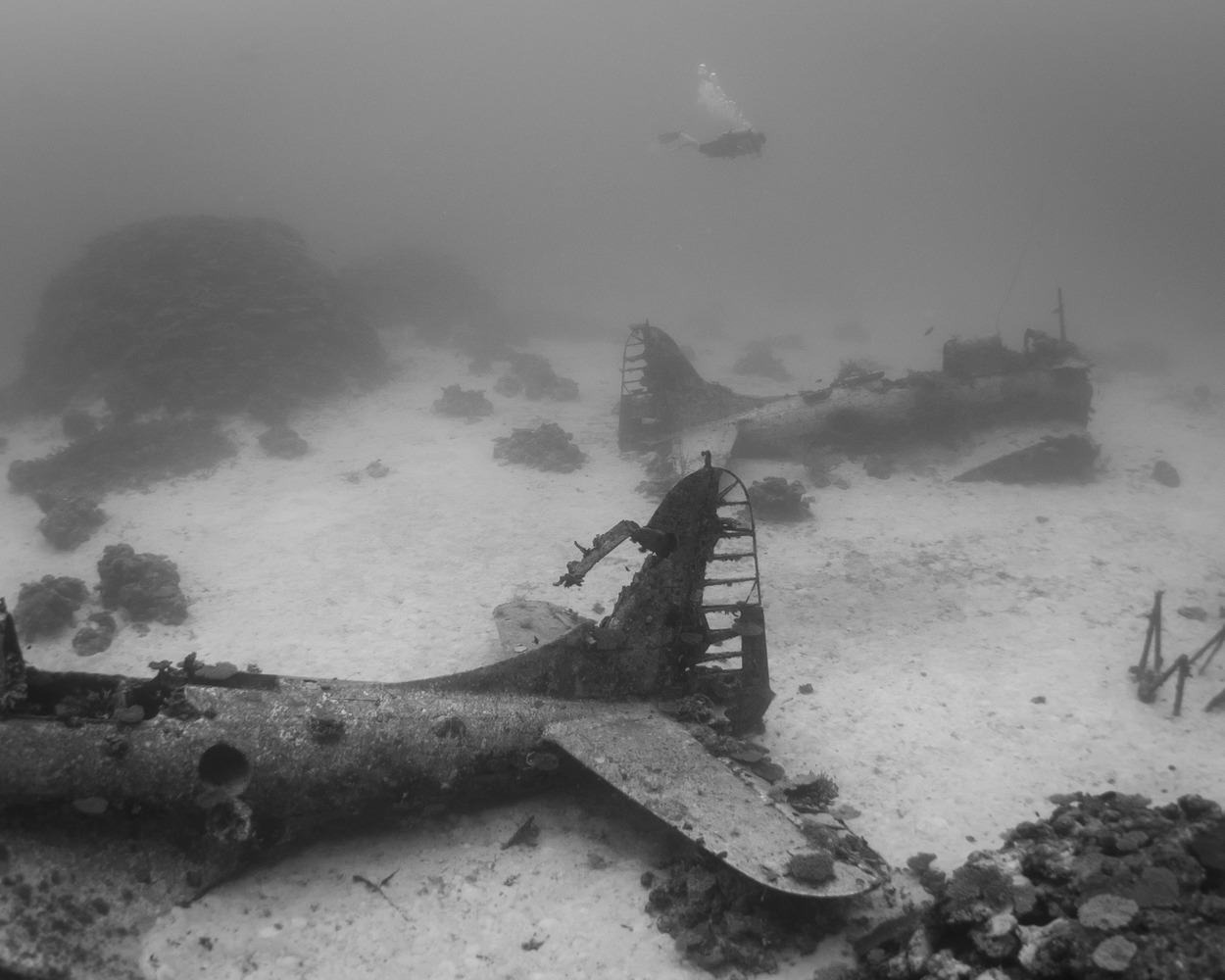 According to Mueller, the planes were dumped here 70 years ago as it was too expensive to transport them back to the U.S. from the Kwajalein Atoll.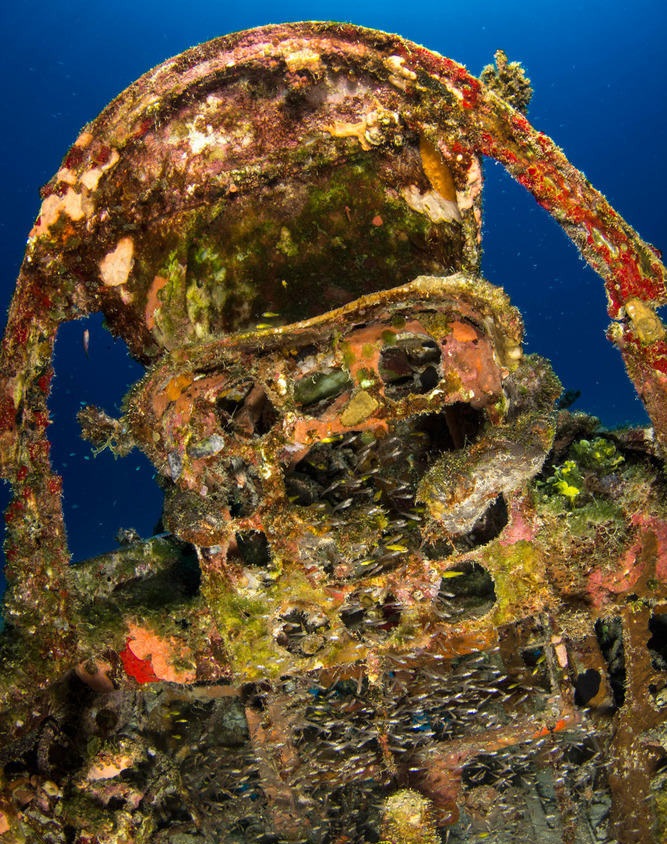 See after: This Deep-Sea Fisherman Has Been Posting His Finds On Twitter, And It's Legit Terrifying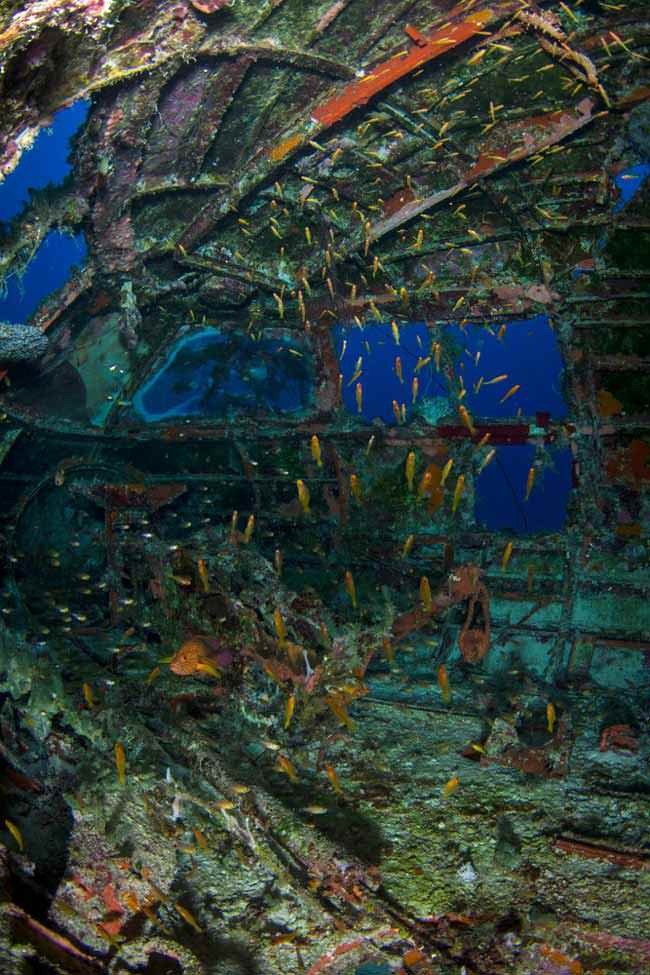 The 31-year-old was taking time off from her coastguard job to teach diving when she came across the incredible find.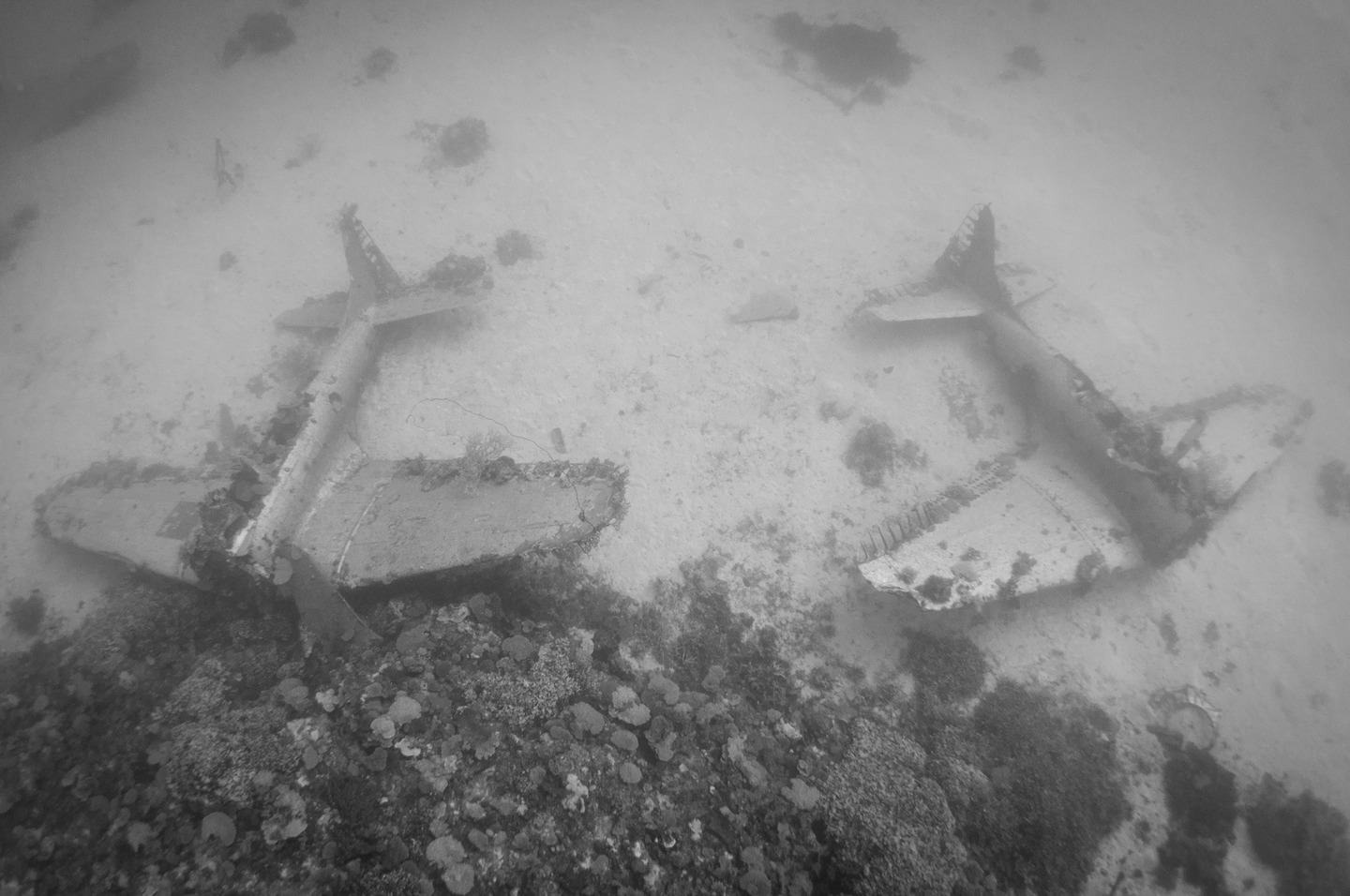 Apparently these are not planes that crashed into the ocean they have been dumped there in what is now called the "Airplane Graveyard".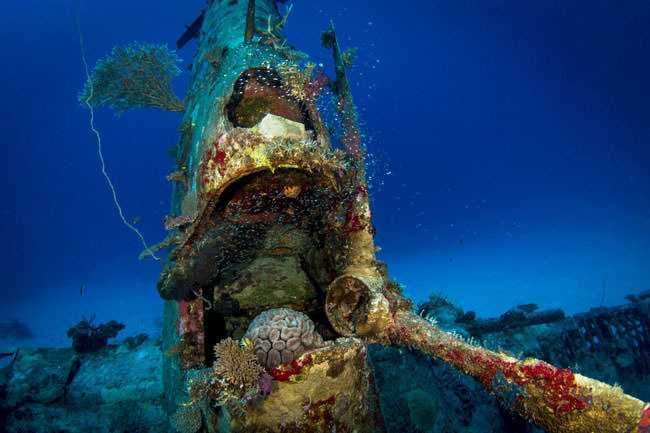 Muller said to MailOnline that "For me, diving on airplanes, especially World War Two airplanes is really unique. Diving on shipwrecks seems normal, you expect ships to have sunk. But seeing planes underwater is strange, planes don't belong in the water, they belong in the sky, so it feel weird to dive on them. But amazing and special too. And because these planes didn't sink because of the war they are special. They should have flown more, lived longer, but they were sunk in perfect condition."
Originally written by Radi Shakov and published on Niume